SheDecors is an interior design company founded and creatively run by Shehreen Shah. Having graduated with a degree in PR and advertising, she quickly found herself working for a multinational interior design firm. Having keenly observed clients and trends in home decor, she decided it was time to create her own brand. SheDecors is for the empowered woman, whose space reflects her independence and style. Shehreen answered some key interior design questions and myths – scroll down to see what she had to say!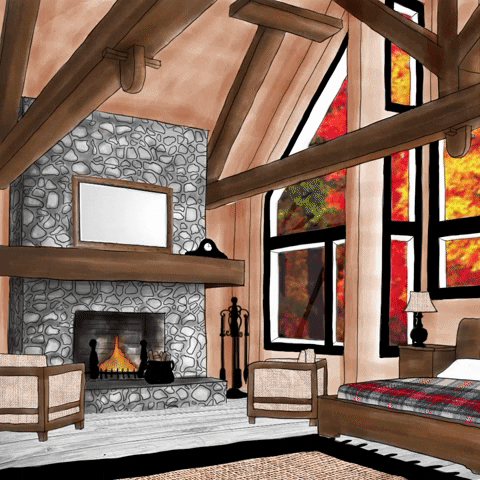 What kind of furniture should be off limits for a small room?
Well, there's no black or white answer there. A room, big or small, should reflect who you are. You can go for light and modern, or dark and cosy, depending on what makes you feel more connected with the space. We mostly try and use larger and fewer furniture pieces. For example, you can replace multiple sofas for a single tufted L shaped seater and achieve a neater, less cluttered look. Also, avoid large wall accents. It's never nice to have objects too large for the field of vision the room provides. Also avoid too many side tables, and swap the bulky wooden pieces for lighter metal or glass versions to open up the space visually. It's a common misconception to make a small room all white to make it seem larger. In reality, using more than two or three colours helps to take focus away from the size of the room and provides character without clutter!
What should be used?
Mirrors, mirrors, and lots of mirrors! Play with the light and let it hit the right places! It's an age old tale that mirrors make a room appear larger, and that's one of the rarer ones that's actually true! Use metals and glass wherever you can, in the furniture or in accessories. You can replace bulky curtains with etched-in glass in living rooms, and sheers with blackouts in bedrooms to maintain privacy. Also, elevate! Use wall mounted furniture to increase floor space where you can, for example tv units and storage or accesory shelves. Use the walls wisely!
Don't forget to bring the room together with a rug full of character.
Do certain colours make a room look smaller?
That's an old wives tale! You can choose any colour for any room. It all depends on what reflects your taste and personality best! I have even done rooms with mustard and pink walls, and it wasn't a child's room either. What's more important is to use the colours well together and complement them with the right accessories and textures. Just a plain accent coloured wall is a big no-no! A well selected neutral to pair with can make any colour choice look tasteful.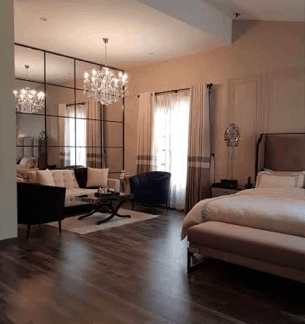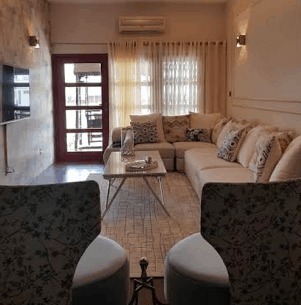 People say wall hangings make a room look smaller
Well.. no room is complete until you factor the walls into the design of the room. Yes, for smaller rooms very large wall hangings should be avoided for sure. When you walk into a room every item should fall into your field of vision as a whole. A very large wall hanging will dominate a small room and overwhelm the entire feel of the space. Go for smaller pieces in pairs, keeping symmetry and the shape of the walls in mind. You can replace bulky frames for lighter modern acrylics, or go for the raw frameless mounted look. Also, wall mouldings work in all kinds of rooms, big or small. It might be a good idea to avoid very busy wallpapers and go for more textured walls, appropriate for the mood and theme of the room.
How do I introduce more light into a small room?
Natural light is the best kind! If you're doing a new construction, you can go for skylights in the corners to light up the room during the day. And yes, lots of lamps! Lamps will make any room more inviting and comfortable. Dont forget to use spotlights around your favourite paintings and accessories to create focal points and take attention away from the size of the room. I always favour lights on the ceiling, and lamps over wall lights — only because they add so much diversity and character when the light hits specific places instead of overpowering the room in a wash of brightness.
What's a cost effective way of reusing old furniture?
Changing the upholstery with some recushioning can completely transform a sofa. Incorporate some new prints into the cushions and backs of old sofas and chairs, or add some classic tufting for a brand new look. You can use newer polishes in different colours and textures to change around wooden tables. However, there are also some pieces that just cannot be salvaged. Heavily carved sofas and tables are two examples. We also loving adding wallpaper tops to plain tables or textured leather to cabinet doors for a revamped look! If you have a plain old dresser lying around, cover it with mirrors for a more modern classic look.