We're just three burger aficionados, on the look out for the best burger in town! We tested out five burgers across the board — classic Karachi staples like Mr Burger, and newer additions to the scene like Oh My Grill. Which ones blew us away, and which ones fell flat? Watch the video below to find out!
Mr Burger
Grade: F
Our Order: The Mr Burger (RS 350)
Ibrahim: I'm not sure why this burger is as hyped up as it is – it was kind of gross.
Maheen: Dry and overrated lol.
Samra: It looked and tasted like a homemade burger.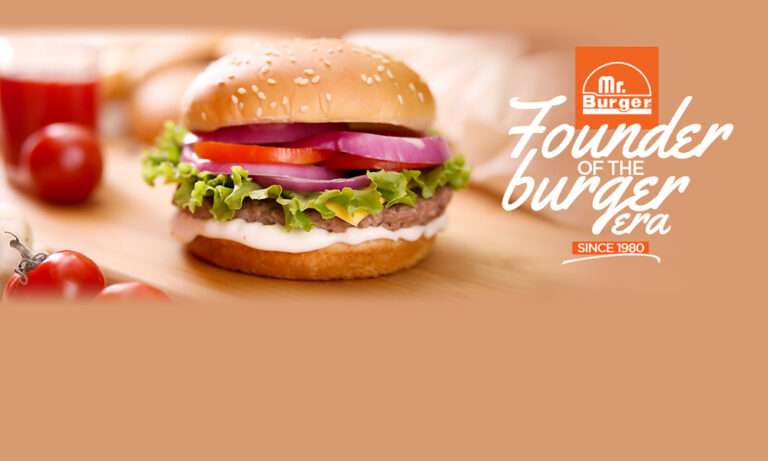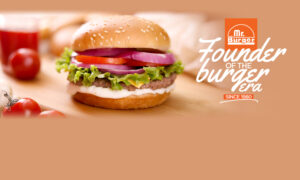 Pantry
Grade: B
Our Order: Buttermilk Fried Chicken Burger Without Meal (RS 835)
Ibrahim: The bread was really fresh, but the chicken was underwhelming. Could've been more flavorful for sure.
Samra: I was so excited to finally try a chicken burger, but the flavor definitely did not satisfy my tastebuds.
Maheen: I liked the coleslaw and the bun was great! But the chicken could've done with more seasoning.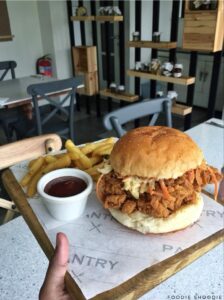 Xanders
Grade: B+
Our Order: Old School Cheeseburger (908 rs)
Ibrahim: Good, but not great.
Samra: It looked good, I guess? But I don't like beef burgers so I'm biased.
Maheen: Am I the only one who liked it? Could've done with more sauce and cheese though. 
[twl_embed link="https://www.facebook.com/urbanite.pk/photos/basw.Abqtil3YurG36K3278Ij2viv_7wREx757RV-mxR15L2A4yb1rgnx-XvW_CVkzj6VnaTUTQDiq1NSV2TYclTwPQwfcF4lWYqxqfELbZxCTGNTg6UrY_4alUnN0G9J5I9GUyDyCsqVuiGVkqQoUk10bOi8aMBpci2yBSQFtXTbvdQyIQ.302740596402977.2164181053592246.1611217242221966.708823529178125.323729684304068.739535089390190/708823529178125/?type=1&theater"]
Oh My Grill
Grade: A
Our Order: Classic Burger Double (RS. 770)
Ibrahim: I've never tried Oh My Grill before. I didn't have super high expectations but it honestly blew me away.
Samra: A little dry but better than I expected.
Maheen: I was a big fan, honestly! Good ratio of meat to bun to sauce.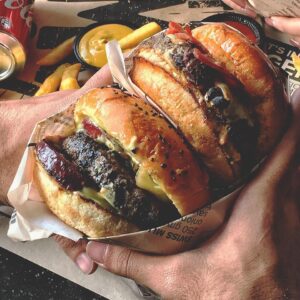 Burger Shack
Grade: A
Our Order: Jalapeño Crunch Burger (Rs. 530)
Ibrahim: The best one!!
Samra: LOVED IT
Maheen: I'm obsessed!!