We all know the pain (and guilty pleasure) of splurging on expensive name brand cleansers, scrubs and masks that don't actually do anything. Sure, the promise of exotic ingredients like Argan and avocado oil are enough to reel us in — but sometimes the bottles are more chemical than organic, and end up damaging our skin. Like the old saying goes though: if you want anything done well, you've just got to do it yourself. We're bringing you luxury, spa worthy facials to help you get glowing, baby soft skin. All you need to do is take a short walk to your kitchen, and you'll find everything you need!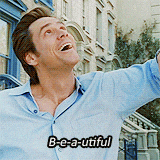 1. Milk Mixture To Revitalise Dull Skin
Try a milk mask to revitalise your dull skin. Mix 1/4 cup of powdered milk along with enough water to make a thick paste. Coat your face thoroughly with the mixture and allow it to completely dry, and then rinse it off with lukewarm water. Your skin will feel rejuvenated and refreshed instantly!
2. Rejuvenating Oatmeal Mask
This is mask is like coffee for the skin — it wakes it right up. Mix 1/2 cup of hot (but not boiling) water, and a 1/3 cup of oatmeal. Once both these ingredients are settled in three to four minutes, add in two tablespoons of plain yogurt, with an equal amount of honey, and egg whites from one small egg. Apply the mask as a thin layer and let it sit for at least 10 – 15 minutes. Rinse with lukewarm water.
3. Yogurt Face Pack
Need a quick fix to tighten your pores? Just slather some yogurt on your face, and let it sit for at least 20 minutes. It's actually that easy. This is the facial of your dreams —just about anyones dreams actually: it suits all skin types! One piece of advice for girls with oily skin though. Remove the creamy layer from the yogurt before applying it! You're good to go otherwise.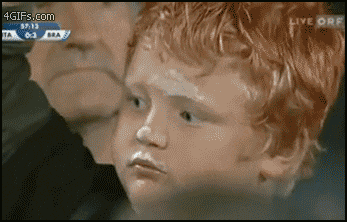 4. Banana Mask For Wrinkles
Bananas are the best treatment for fighting wrinkles. They are even considered natures botox! Mash a medium-sized banana and make a smooth paste, then gently apply it to the skin on your face and neck. Let it sit for 15 – 20 minutes and then rinse it off with cold water. 
5. Egg Mask
 For Hydration
There's a lot you can do with eggs — bearing in mind a few details. If you have dry skin, beat the yolk, and separate the egg whites. The yolk is going to be the most useful thing for you. Meanwhile, egg whites are especially beneficial for oily skin, particularly when combined with honey and lemon. If you have normal or combination skin, you can just use a whole egg (beaten), and apply it to your face. Wash off after 30 minutes. Your skin will be left feeling supple and moisturised!