Not that there's anything wrong with wearing your old college T-shirts and sweats to sleep, but the new year calls for a wardrobe revamp. Putting in a bit more effort, even if its just to lounge at home, elevates the experience, so we've rounded the cutest pajamas we could find! You may even be tempted to leave the house in pajamas this good, and we can't say we'd blame you.
Cozy Pajamas
You'll never want to leave your bed in these comfy pajamas from Women's Secret! The burgundy is also an unexpected pop of colour and will pair with any pajama top you might have.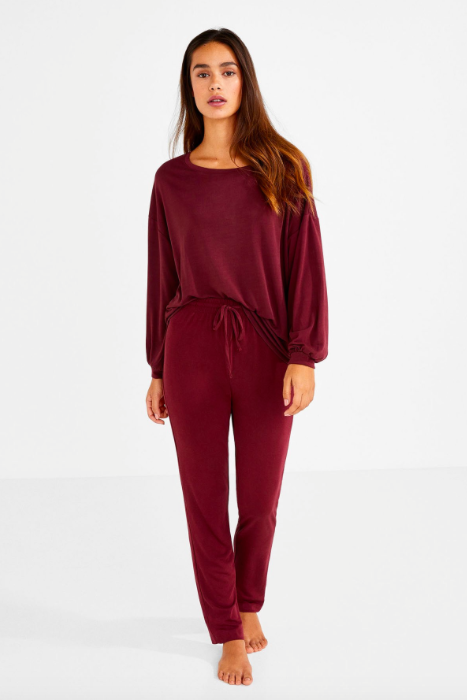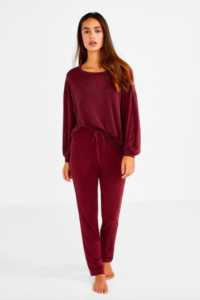 Silky Set
This chic two piece satin set from Next will have you feeling like a princess! P.S – pair the top with jeans for a luxe day time look!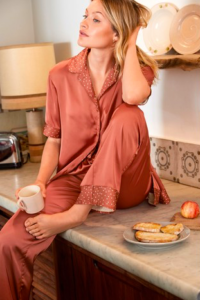 Neutral Sweats
These sweatpants from Mango will have you looking cool in and out of the house! Pair with an oversized sweatshirt for an effortless look.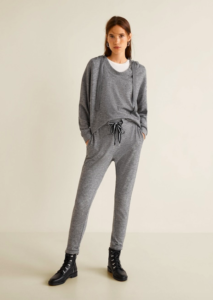 Retro Tee
This fun colourblock tee from Adidas is perfect to lounge around in! Pair with matching sweats to achieve that cool athleisure look we've all been seeing.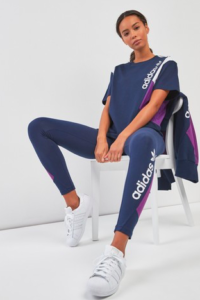 Classic Pajamas
These cute pinstriped pajamas from ChenOne are so timeless!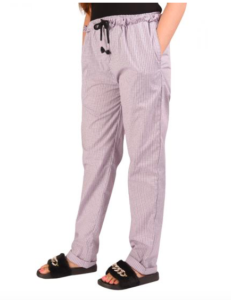 Girly PJ Set
Find the ultimate sleepover essential at Secret Closet x FTA. This dreamy two piece will have you feeling like a princess!