With the fun and festivities of the winter season, we tend to majorly overlook flu season! The combination of cold nights out, exertion and unhealthy diet patterns make the symptoms for the flu even worse than usual. However, prevention is key — so we asked you for your tried and tested flu season remedies! Here's what you had to say: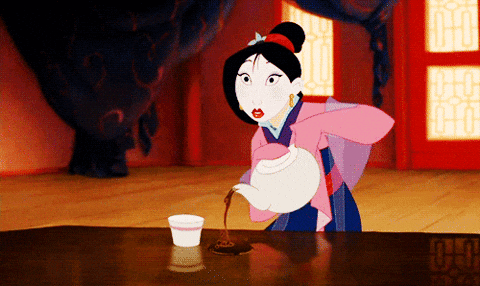 Ginger In All Its Forms
With its sinus and nausea combatting qualities, it's no surprise that ginger (in all its forms) was highly recommended! 
Ginger tea 🍵 – @malznaz
My mum made me chew on ginger works wonders but tastes – @firdos_khan
Ginger tea … simply boil water with a piece of ginger. Add honey if you want a better taste. Works wonders (Mashallah) when taken consecutively for up to a week. Hamdard's joshanda is also good. – @hinalongi
Ginger kehwa with sonf and haldi … Steam in the early morning and before sleep as well…. – @nain2801
Ginger, mint, cinnamon cloves, black tea. SO effective to treat flu! – @ma_lee_hah
Black tea with dry ginger … that's amazing – @sabakhan9252
Steam, Steam and More Steam
Feeling achy? Stuffy? Sore throat? Taking in hot steam will help clear all that up! The simplest methods are often the most effective. 
Steam and hot showers – @fozia.taahir
Taking steam and basil tea – @farheen_hawa
Steam, steam and steam BEST!!!! Every night – @kanwal.aftab
Immunity Boosting Food
Make sure you're prepped for flu season by building up your immune system with hearty fruits, vegetables and juices! Get the most out of your food by choosing ingredients high in Vitamin C and Iron to keep you fighting antibodies all season long. 
A lot of rest and eating fish and oranges – @saru.sarum
Ama k hath ka kehwa and a couple of figs (anjeer) every night – @marjan_tariq
Eat garam garam suji ka halva desi ghee mein bana hoa – @princesszahra
Winter breakfast, hot milk, add one raw egg, and 1 teaspoon honey. Mix well enjoy – @isha1592
Lots and lots of oranges! Vitamin C all the way – @tf.psych
Immunity boosting chicken broth – @rehab.so
Boiled egg and coffee!! – @aneeq.zulfiqar
Honey with black pepper for a sore throat. Vicks over the affected areas before you go to sleep and steam inhalation. @hafsa_inam_memon
Organic turmeric in warm milk, fresh ginger tea (aka Liver Tonic), honey, warm salt water gargles are all anti-inflammatory, fresh orange juice, all fresh vegetables and fruits rich in Vitamin C which immensely boosts immunity. – @dralinanasir
Herbal Teas
Perhaps the most obvious, but definitely one of the more effective remedies – herbal teas are a go-to favourite for the winter season! Sip a thermos of hot tea all day, and feel yourself get better as the heat warms you up, and the steam clears up your sinuses. 
A cinnamon stick in every cup of tea – @zainab_khantstic
Honey, lemon, cinnamon tea – @mrs.henryronald
Joshanda, green tea – @zara.xyz
Cardamon and cinnamon tea! – @sumbulaftab
JOHAR JOSHANDA – @ayeshaliaquat983
Warm water with honey and lemon – @uroojmud
Mint tea with pepper and honey added to it. A little bit of turmeric and honey in warm water – @its_me_yassir
Brown sugar and 1 tsp turmeric powder, a pinch of salt in hot water – @zainabmunir03