Over the past 2-3 years, there's been a big surge of startups in Pakistan. Traditional corporations and multinationals have taken a backseat as startup jobs have become more desirable. This is because a much younger workforce is eager and willing to break the mold and think outside the box. But that's not the only reason; there are a number of organizations that are open to taking risks and betting on budding entrepreneurs. Organizations such as The Nest i/O, CIRCLE Women and, as of recently, Uber have been working hard to make sure entrepreneurs with problem-solving ideas are able to start their own businesses.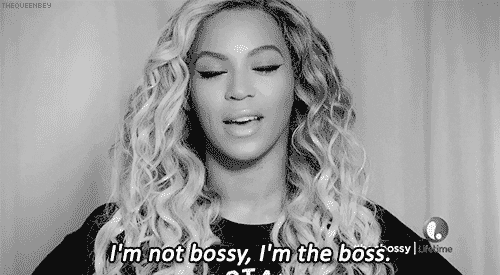 Startup competitions, such as Uber Pitch, play a big role in giving young people, especially women, the opportunity to empower themselves and succeed in business. They teach them how to pitch, network and secure funding from investors.
Take a look at these 6 startups, run by amazing women, that are paving the way for women in entrepreneurship. They're inspiring, bold and fiercely feminist and that's why we love them!
1. Xera Curvy Co.
Xera Curvy Co., founded by Zehra Husain, is Pakistan's first body positivity community and brand. Her brand was born out of a passion to eliminate body shaming and encourage inclusivity in Pakistan. Thus, she started a clothing brand for women that made high quality, trendy pieces with sizes that went all the way to 5 XL.
"Any clothing brand can take 'orders' for custom made clothes. I wanted to do something out of the box. I built my own box. I created a brand that got acknowledged all over national TV and internationally by publications," she says.
She then decided to expand her brand into a larger community and created a Facebook group exclusively for plus-size Pakistanis. Zehra created a space free of ridicule and body shaming, where plus-size Pakistanis could resolve their issues with body shaming and gain confidence. Today, she runs her empire and clothing brand online and through her home studio, making sure to maintain an inclusive and body positive space.
2. Be Guided Now
Be Guided Now is a college and career counseling service founded by Alizeh Atif. The idea came to Alizeh when she was speaking to high-school students who were full of enthusiasm and drive when it came to their higher education. But she saw that not much was being done to give these eager students the thorough guidance, research and prep they needed for college planning. With Be Guided Now, Alizeh aimed to change the way education is perceived in Pakistan and develop a tailored approach that will benefit the student and parents both.
For Alizeh, the digital space gave her the perfect medium she needed to start her business. But there's a misconception that digital businesses are run by people who know how to code. "When we say tech, everyone assumes you need a strong technical background in coding, big data etc. But to start a business, even a tech-based one, the basics are what matters: make sure the product/service you are selling is making someone's day-to-day life easier or more meaningful," she says.
3. Aurat Raaj
Aurat Raaj is a social enterprise, founded by Saba Khalid, that uses interactive and engaging technology to educate and empower young girls on health, hygiene and safety. One of their products is an animated chatbot called Raaji, which uses AI (Artificial Intelligence) to tackle myths, stereotypes and taboo on sexual health, menstruation and hygiene. The company is now visiting schools as they roll out this chatbot and spread awareness on menstruation and reproductive health. Saba's aim with Aurat Raaj has always been to give young girls a voice; to educate them so that they have the opportunity to follow their dreams and fight for their rights. By combining art and animation with technology, Saba has found an engaging way to to reach her audience and make an impact.
4. TrashIt
TrashIt Pakistan is a social startup that promotes sustainable living and conscious consumerism. The founder, Anusha Fatima, has always been passionate about civic issues and climate change and turned that passion into this organization, which won She Loves Tech in 2017. TrashIt's main focus is using organic waste, that would end up in a landfill, to make nutrient rich compost that is then sold to home-owners, farmers and retailers. Along with the compost, they have a range of eco-friendly products, such as bamboo toothbrushes and metal straws that will help consumers like a sustainable life. Anusha's eventual goal is to enable a zero-waste lifestyle in Pakistani consumers.
5. Oraan
Oraan is a financial services organization that aims to simplify money management and provide financial services to people who don't have regular access to them. Founded by Halima Iqbal and Farwah Tapal, the fintech startup is all about empowering Pakistanis by helping them take control of their financial future.
The company developed an app where consumers can save money, set up payments and their reminders and they've even digitized the Pakistani tradition of using committees to save! The app also regularly gives consumers tips on keeping their finances secure and reaching they financial goals.
6. Maidan
Maidan, although not a digital startup, is a non-profit initiative run by Misbah Azhar. It aims to reach out to children in an informal setting and educate them through playful activities. Maidan's journey began when Misbah was still in college and designed a paying kit for children using recycled material found in their locality. It was her grandfather who actually convinced her to get Maidan registered and start working with children in a larger capacity.
As with any startup, there are a number of struggles one has to face. But when you're working on a social cause, the biggest struggle is often getting through to the people you want to help. It was no different for Misbah."The biggest struggle was convincing parents of students and building a trust factor. So much so that once I was even accused that I will kidnap their children," she says.
But with all these struggles, the reward is twice as fulfilling. When Misbah sees her work making an impact on kids and their families, it makes all the struggles worth it."We have a lady who is divorced and has kids. Seeing her attend classes at Taleem Ghar and learning to read and write at this age, motivates me and my team members the most."
Uber Pitch 2019 is in partnership with IGNITE. If you have that itch to be an entrepreneur you can APPLY NOW by clicking here. Applications are open till 24th of August so dont miss out! Shortlisted startups from across the country will be invited to pitch camps in Karachi, Lahore, Islamabad, Peshawar and Quetta. The winning team will receive a cash prize and incubation at the local NIC.