It's been a monumental year for women on every front. From occupying higher positions of power in major corporations, to being elected to senate: the rallying sound of women was heard all over the globe. As it goes, empowered women empower other women. We can only hope to see more women lifting their sisters up in 2019 as well, paving the way for even more the year after. Women this year made major strides in every strata, and it would be a disservice to them to not highlight their achievements. Here are the women that made us proud this year!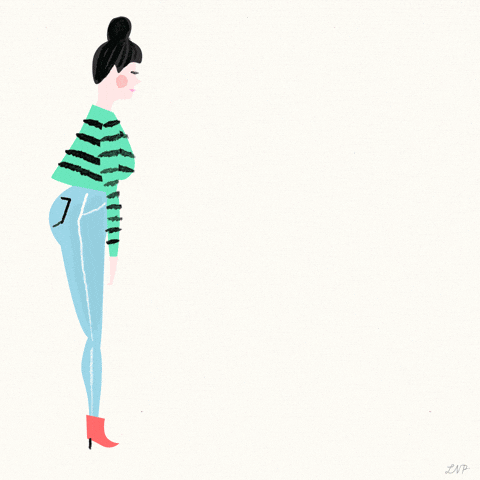 Tanzeela Qambrani
With a postgraduate in Computer Sciences, Tanzeela Qambrani is anything but not qualified for the job. This year she garnered attention for remarkably becoming the first woman of East African descent to become a member of the Sindh assembly She's already begun lobbying for women rights. "My message to the parents is that please educate your daughters," Tanzeela Qambrani said to the media. 
Nadia Murad
Nadia is the first Iraqi and Yazidi to have been awarded a Nobel Prize. She is a human rights activist and won the Nobel Peace Prize in conjunction with a man named Denis Mukwege for "their efforts to end the use of sexual violence as a weapon of war and armed conflict." Murad was previously kidnapped and held as a slave by ISIS, only to escape and use her experiences and voice to save other women from the same fate. 
Asma Jahangir
She was the lion of feminist rhetoric and a voice for the downtrodden in Pakistan — this year we lost one of our finest. Gone but not forgotten, Asma's legacy was honoured posthumously by becoming one of four winners of the 2018 UN Human Rights Prize. She is now listed amongst four other Pakistanis to have won this prize, an illustrious list comprising of Begum Ra'Ana Liaquat Ali Khan (1978), Benazir Bhutto (2008), and Malala Yousufzai (2013).
Krishna Kumari Kohli

Having survived three years of bonded labour and struggle to complete her education, Krishna persevered to become the first Dalit woman to be elected to the Pakistani senate. Even more impressive, she made international waves after being included in the BBC's 100 Women of 2018 list. She continues to campaign for the uplift of minorities and women with her new voice in the assembly.
Kanwal Ahmed and Nadia Patel Gangjee
Both of these trail blazing ladies were picked as fellows for Facebooks first Community Leadership Program out of a pool of 6000 applicants. Kanwal, the creator of Soul Sisters, and Nadia, the creator of Sheops have both created safe spaces which empower women in many different ways. This new opportunity allows them to be trained in technical skills, strategic community engagement, and leadership development. They both also have access to funds of up to $50,000 dollars for the use their community groups. Here's to celebrating Pakistans tech women and their achievements!
Sana Mir
Sana Mir was voted as the Play of the Tournament by cricketing fans in this years Women's World T20 while playing against Ireland. Her talent on the ground precedes her, and makes all Pakistanis proud to have her represent us on a global stage. Her message of gratitude on Twitter also captured our attention for the respect and appreciation it showed to other women in her line of work. She said, "special thanks to all the fans, friends, family and supporters for your valuable votes. Feels awesome to be featured with amazing women cricketers of my time." We love when successful women lift up other women as well!
Malala Yousufzai
Malala's vast amounts of achievements at her young age are impressive enough — if publishing a book, attending Oxford, and being the youngest person to win a Nobel Peace Prize weren't enough, this year she was awarded the 2018 Gleitsman Award from Harvard's Kennedy School. The Gleitsman Award provides $125,000 for activism which has improved quality of life around the world. Malala continues to change the lives of many impoverished girls through her Malala Fund.
Mahira Khan
Aside from women making waves in corporate, athletic, and tech spaces; Mahira Khan brought the spotlight to Pakistani cinema by becoming the first L'oreal Ambassador from Pakistan to attend the renowned Cannes Film Festival. The arts and culture scene in Pakistan can sometimes suffer a lack of lustre, which was remedied by this local star bringing some local magic to an international arena. Her appearances on the red carpet and panels received widespread coverage and attention, making Pakistanis everywhere proud to have her representing them.