As we approach Spring/Summer 2021 (finally!), it's time to change up our fashion game and revive the fashion world from all its suffering this past year. Today we have rounded up the ten most fashionable trends to follow this season, so read ahead and get inspiration from the looks below: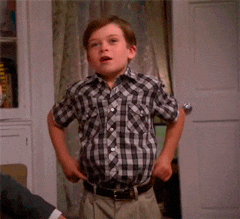 Small Handbags
Small handbags have become a favourite among our favourite celebs and influencers. They may not carry a lot, but this statement piece can oomph your outfit up even if you're lounging around in sweats! 
Balloon Sleeves
This may not be everyone's favourite sleeve, but this season it has grown on many of us. With a sleeve like this you're sure to stand out and won't need to accessorize much! It's the perfect vibe for a night out or a brunch look, plus it's versatile and looks amazing on a dress, a kurta or a top.
Funky Rings
Rings are our favourite accessory and thankfully, this season has brought the spotlight on them. There is nothing subtle about this trend and that's why we love it; time to bring out your funkiest most colourful rings!
Baggy/Loose-Fitted Jeans
We said it last year and we'll say it again, baggy trousers are here to stay. Forget about the skinny jeans you always struggle to zip up — this season we're all about style and comfort. You can dress them up or down, whatever your mood desires!
Prints
Vibrant, colourful or even minimalistic — prints are the perfect way to spruce up your wardrobe (especially a plaid). They can be perfect for an afternoon lunch or even a great look for work; there are millions of choices to pick from!
Blazers
We love a good blazer — it's the perfect blend between bold and chic. And whether you're going for a classic black or a pop of colour, you can't go wrong with this statement piece. If your style is anything like Eman's, an eccentric blazer is exactly what you need. 
Loungewear
I think many of us can agree that the best fashion trend to come out about from this pandemic has been loungewear. We finally have the perfect excuse to wear our favourite sweatpants, and what's better than a matching set?
One Shoulder
This classic look goes perfectly on a dress or a top, but even on formal eastern wear. If you're looking for something to wear for a birthday dinner or a fancy night out, this should be your go to!
Tie Dye
The trend of the year. If you don't already have something tie dyed in your closet, where have you really been this past year?! Don't worry you still have time to catch up; whether you choose a t-shirt or an outfit like the Aly Sisters you're sure to look phenomenal. 
Ruffles
This season, ruffles are definitely in. Whether you're going for eastern wear or a Western look like Alishay, it's a yes from us! We love the way Alishay has styled her brown ruffle top; it's an outfit that can be worn from day to night. Accessorize it any way you like as the ruffles are sure to make you stand out!