Understated and pretty, the no-makeup look has been everywhere. Think glowing skin, natural brows and neutral eyeshadows. However, Helmut Lung changed this with NYFW and the advent of the horizontal ombre lip trend. Keep reading to find out what it is and how you can also achieve this look!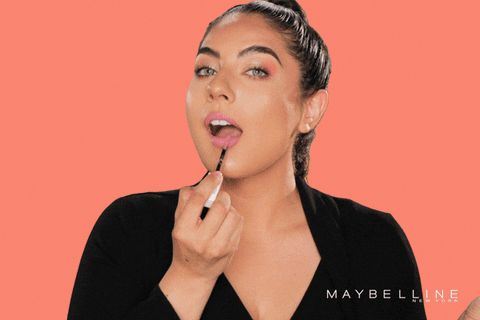 What Is It?
The horizontal ombre lips that the renowned designer introduced aren't rounded, and their purpose isn't to contour the mouth or make the lips look fuller. Instead, the look that Helmut Lang channelled at his show was much more dark and edgy. Want in on how to replicate the look? Follow the steps below!
How To Achieve It:
1. Divide your lips in four vertical sections and apply a matte red (a lighter
shade) in the middle two sections, using a lip brush for more precision.
2. Once you've got a solid base of colour, define the cupid's bow with your
brush, but be careful not to overdraw the lips too much.
3. Apply a darker shade to the two outer sections, really focusing on the
edges. You want them to be sharp.
4. Before it's dried, use your fingers or a buffing brush to softly blend the lines
where the two colours meet. All done!