As women of the modern world, there's no hair removal method we haven't tried. On our search for the least painful and most long lasting results, we've definitely found some hits and more than a few misses. While waxing and razors remain a mainstay for most women out there, so do ingrown and razor bumps as a result. The world has evolved, ladies, and so should we. There are new treatments cropping up everyday. Laser treatment is one of them — it's a technique that claims to give the best possible results. It supposedly permanently gets rid of a lifelong problem, relatively painlessly. Sounds fake, doesn't it? We all know someone that swears by it, but a friend's recommendation isn't enough to book an appointment on. It's a hefty investment when compared with other hair removal techniques. And like all investments, you need to do your research before pledging your money. To make things easier for you, we've compiled a few pros and cons of laser treatments below which you may find useful before taking a final decision!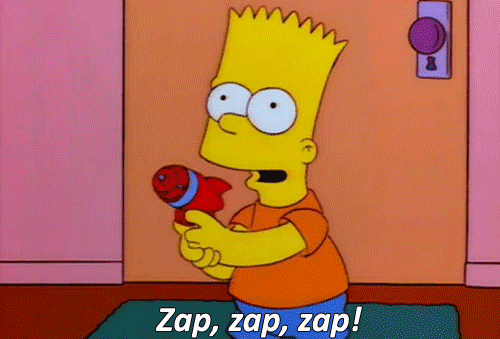 How Laser Hair Removal Works
Laser hair removal involves removing hair by exposing laser lights into tiny hair follicles. As the laser light absorbs into the hair, it generates heat that destroys the follicle and prevents further growth of hair in the targeted area. The laser detects the hair by focusing on the pigment cells in it, which sit within the hair follicle.
Pros
1. It's A Long Term Solution
Unlike other hair removal methods, laser treatment doesn't require follow ups every other week. The treatment itself lasts for a few sessions that are spread out, after which, you can stop worrying about hair growth. After each session, the growth and thickness of the hair drastically reduces, so much so that after six or more treatments your hair will be permanently removed.
2. It Works Fast
Waxing and shaving takes up so much time, and we still end up spotting tiny hairs after we're done. This is where laser treatment beats all other methods, as it offers the fastest solution. It takes seconds to treat smaller areas of the body such as the lower lip. Broader parts like the hands, underarms, and back can be done within an hour.
3. Least Painful Option
Laser treatment is not only the fastest, but also the most painless hair removal method. The technicians usually use ice to help numb the area before and after the treatment. As the hair becomes finer with every session, the treatment gets less painful. 
Cons
1. It's Costly
We hate to break it to you, but laser treatment rids you of both your hair and savings with equal swiftness. We definitely advise checking your bank account before making an appointment, but more than that, we would caution you to not settle for a cheaper treatment facility. It isn't worth the risk. Laser is undoubtedly the most effective and fuss-free hair removal method but it can be quite heavy on your pocket. The cost of hair removal on each area usually varies as well, so maybe you can start out small.
2. Doesn't Work For Everyone
People with fair skin and darker, coarser hair will benefit the most from laser treatment because the pigment in their hair follicles will be picked up by the laser the most. It doesn't work as well for those with darker skin tones and grey, blonde, or pale hair. This mainly happens because laser targets the hairs pigment, and when there isn't enough pigment, or it isn't discernible, less light is absorbed, which in turn generates too little heat to destroy the follicle.
3. It's A Long Process
If you think you will be hair free after one laser treatment session, then you're in for some disappointment. For optimum results, one needs to visit the dermatologist numerous times. No matter what area you're treating, the procedure will take six to eight sessions for approximately 80 per cent clearance, depending on the cycle of hair growth. To sum it up, it's a long process – but if you're willing to sit it out, it's worth it in the long run as well.
4. Side Effects Can Occur
If not done by a professional or trained technician, laser treatment can cause scarring and burn the skin. A number of other side effects like itching, swelling, skin discolouration and numbness can also occur in the affected area.