Turns out our grandmas were right! As much as we love lying by the pool, getting a gorgeous sun-kissed tan just isn't the best thing for your skin. Our cells basically think they're under attack from those extra sun rays. And no one wants that. While being tan itself is great, it's the hours of sun damage we should be worried about, especially in this never-ending heat. But why worry when we're here with some amazing tips to save your skin long-term. Your skin will thank you and you'll thank us! Keep reading for the skin care tips you definitely need this season.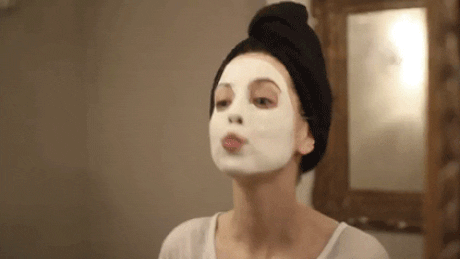 1. Sunscreen
We cannot stress enough the importance of SPF. And we know, it's like banging on a beaten drum but it's just that important! It's essential for protection against burning & the long-term effects of sun damage. Choose a broad-spectrum SPF – at least an SPF 50 – and remember to always apply liberally all over, but especially your face!
Ideally, you should be applying sunscreen wherever your skin will be exposed to the sun. You should also be wearing SPF irrespective of where you're going. If you're going to be in the sun for even a little bit, put the sunscreen on. Look for light gel-like formulas or SPF milks that don't clog your pores, especially if you have sensitive, acne-prone or oily skin.
3. Skin Care
We know skin care is crucial, no matter the season, but it's best to stick to lighter, hydrating layers during the hot months. Give heavy creams and treatment serums (such as Vitamin C and Retinoid) a break during the day and move them to the night. Use products that have humectants like hyaluronic acid, aloe, glycerin & honey, ideally in a serum/gel form as your first layer. Then add a layer of light moisturizer to seal it all in. This will prevent your skin from drying out under the effects of the sun. Moisturizing milks & gel-based creams are the lightest and most cooling in the summer and will prevent you from getting that icky, sticky feeling.
When it comes to trying new products, incorporate them into your routine sparingly at night so your skin gets used to the products. Double cleansing and exfoliating are key in the heat; best done at night, they'll get rid of any gunk in your pores, dead skin cells leftover sunscreen and makeup. Your skin will feel clean and fresh and ready for anything that comes your way!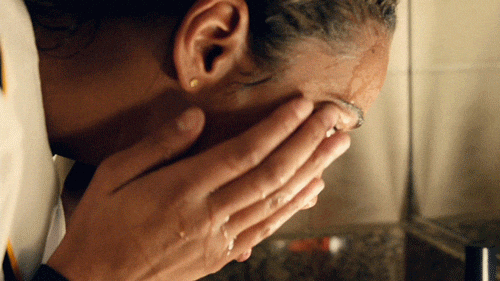 3. Makeup Routine
Using a foundation with SPF is very important, but that shouldn't be your only source of sun protection. Choose a foundation with a matte finish, as skin can get quite oily in the heat, even if you have dry skin. Obviously, makeup preferences differ from person to person and no one should tell you what makeup look to go for! But opt for lighter formulas and finishes in the summer. A huge trend this season is gloss – a welcome break from the mattes we've been seeing for the past few years. Glossy eyes, glossy lips, glossy cheeks – think just-came-out-of-the-pool kind of vibes.
Whatever look you go for, make sure you carry a makeup bag with you, to retouch on-the-go, as well as some blotting sheets and makeup wipes – crucial for this season!