Transforming your look takes major effort, willpower, and commitment – but it doesn't compare to the burden it puts on your wallet. Whether you're touching up your roots or taking the neon route for a completely new vibe, you're probably anxious about doing it yourself. Experts know what they're doing, but the process can involve an entire day of sitting uncomfortably in a chair, being poked and prodded. Dyeing your hair yourself is scarier because of the potential risk than it is because of any real difficulty. You could get salon standard results at home – and we can tell you how! Revamp your hair in the comfort of your own home by remembering these 12 easy-to-follow steps.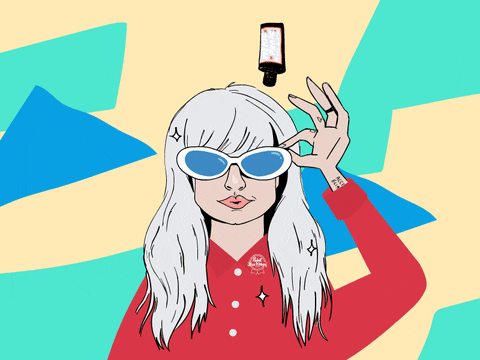 Step 1. Wash Your Hair A Day Before
Dyeing unwashed hair is always a better idea, because it allows the strands to reabsorb their natural oils. These natural oils act as a barrier and protect your hair from the harmful chemicals present in the colour. Second day hair is also easier to section, which leads to a more equal colour distribution.
Step 2. Buy The Right Shade
The most important step to remember when dyeing your hair at home is to choose the right shade. A tried and tested trick to getting the correct colour is to buy one shade lighter than your desired colour. Hair dye always comes out darker than the image on the box.
Step 3.
 

Buy Extra Boxes

There's nothing worse than running out of dye halfway through the process. You'll be left high and dry, looking a little clownish to say the least! Always buy hair dye according to the length and volume of your hair. If your hair is shoulder length or longer, we recommend getting at least two boxes to cover your whole head with. If there's any left over, save it for later when you need to touch up your roots.
Step 4. Keep The Essentials Handy
Before you get started, make sure you have everything necessary by your side. Extra gloves, a comb, clips, shower cap, brush and mirror — having all these will ensure a clean colouring process.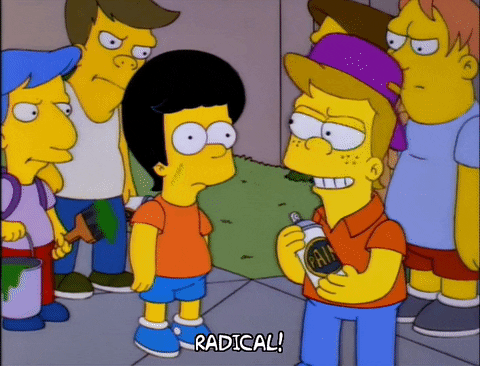 Step 5. Do A Strand Test
It's always better to try a bit of colour first, rather than cry about it later. Especially if you're trying a new shade on yourself. It's very important to carry out a test to determine whether the colour you've chosen is exactly what you want or not. Start by mixing the colour cream and developer in a plastic bowl. Pick a strand from behind your ear and apply the colour to it, wrap the strand in foil, and leave it for 30 minutes or as the box suggests. Then rinse it off and see if you're happy with the final colour.
Step 6. Clean Your Hairline
If it's the first time you're colouring your hair by yourself, the chances of making a mess are much higher. To keep your hairline safe from any dye, swipe a clear, solid lip balm along it. This will also keep your skin from drying out or the dye from sticking.
Step 7. Untangle Your Hair
Brushing out your hair before applying the colour is an integral step, which shouldn't be missed at all. Make sure you untangle each and every strand, because even the smallest knots can ruin your flawless finish.
Step 8. Part Your Hair In Four Sections
To make the colouring process less messy, do what the pros do — part your hair into four sections. First down the middle and then from ear to ear across the crown. Start dyeing from the front sections, as they need more time.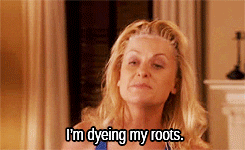 Step 9. Use a Toothbrush For Highlights
To add highlights, use a clean toothbrush and apply the colour around the hairline and onto the tips. The hair in this area is the most likely to be lightened by the sun first. A clean mascara wand can do the job too.
Step 10.
 

Begin From The Top

When dyeing your hair a different shade, always start from the roots since this area needs the most colour, and takes the longest to develop. Then comb through the rest of your hair to distribute the colour evenly. Let the dye stay on for 30 minutes, or according to the time you've set with your strand test.
Step 11. Rinse Your Hair Instead Of Washing
Once the colour has developed, rinse it out with warm water until clean. Washing the hair immediately will wash out some colour as well. However, when you do wash, make sure to opt for a sulphate free shampoo to make the colour last longer.
Step 12.
 

Make Sure To Maintain It

Now that you've finally coloured your own hair, it's time to maintain the gorgeous shade. The upkeep is as important as the dyeing process. To make the new colour last, avoid washing your hair too often, and when you do, don't forget to use colour-protecting products. Limit your exposure to the sun and go easy on the heat-styling tools as well!