The past year was full of great achievements and moments for Pakistan. Whether in entertainment or business, 2019 was a year of growth. Here are our top 10 moments from the past year.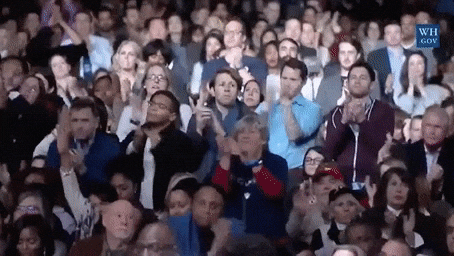 1. Mahira Khan Becoming The UNHCR Goodwill Ambassador For Pakistan
Mahira Khan made us all extremely proud when she became the first Pakistani UNHCR Goodwill Ambassador. With this role, not only is she giving a voice to a very important global issue but also highlighting the important work Pakistan is doing for this issue on a global level.
2. Imran Khan's Speech At The UN General Assembly
Imran Khan's impassioned speech at the UN General Assembly made Pakistanis all over the world extremely proud. His hour-long speech spoke on important issues such as climate change, Kashmir and our relationship with India.
3. Laal Kabootar Being Selected As Pakistan's Submission To The Oscars
The critically acclaimed film, Laal Kabootar, directed by Kamal Khan and starring Mansha Pasha and Ahmed Ali Akbar, garnered international praise and awards at various prestigious film festivals. The film made waves again when it was selected at Pakistan's official submission for the Oscars.
4. Kami Sid's 'Rani' Screening At The Cannes Film Festival
Another Pakistani films that's been making waves in international film festivals is Rani. The short film, starring transgender activist and model, Kami Sid, is about a transgender woman who takes care of an abandoned movie. The film was even screened at the Cannes Film Festival – a true milestone for the Pakistani film industry!
5. Mushk Kaleem And Alicia Khan Walking The Ramp At Milan Fashion Week
It seems that this year was all about Pakistan making waves on global levels. Two of Pakistan's top models, Mushk Kaleem and Alicia Khan, were selected to walk the ramp for Italian designer, Stella Jean, at Milan Fashion Week. The collection being showcased was actually inspired by the embroidery and designs indigenous to the women of Chitral, Hunza and Kalash!
6. Pakistan's First Female Judge Being Sworn Into Office
On the judicial front, the Islamabad High Court recently swore in Lubna Saleem Pervaiz. She is the first female judge of IHC since its inception in 2011, a monumental step in equality in the workplace in Pakistan!
7. Pakistan Tops Conde Nast's List As One Of The Best Holiday Destinations For 2020
We'll have a lot of international tourism coming in! In Conde Nast Traveller's annual list of the best travel holiday destinations for 2020, Pakistan was at number 1! The acclaimed magazine cites Pakistan as "a place of exquisite landscapes, where green spaces are overlooked by towering mountains." We couldn't agree more!
8. The Duke And Duchess Of Cambridge's Royal Visit To Pakistan
But who can forget the most highly anticipated tourists of all time? Thirteen years since the last visit, members of the British Royal family made their way to Pakistan. Britain's Duke and Duchess of Cambridge, Prince William and Kate Middleton visited Lahore and Islamabad on a four-day trip of the country. It was a momentous occasion for all of us!
9. Zoha Rehman Played The First Ever Muslim Hijabi Character In A Marvel Film
Marvel took a huge step in becoming ore inclusive by casting Pakistani-British actor Zoha Rehman as the first ever Muslim, hijabi character in a Marvel film. Zoha played Spiderman's classmate in the most recent instalment of the franchise, Spiderman: Far From Home. We hope to see more inclusivity in mainstream Hollywood in the new year!
10. Maryam Mujtaba Becoming PIA's First Kashmiri Pilot
Maryam Mujtaba made history when she became the first Kashmiri female pilot for PIA. According to an interview, Maryam said that flying had always been her dream and when her parents saw that commitment, they enrolled her in flying school right away! Let's hope to see more women in every field in the coming years.