Grace and hustle –  two words that don't always work together. If you're juggling around multiple activities at one time, you may forget to keep your striking charm in place. And while maintaining your style might seem challenging, individuals like Mashal Waqar prove that it is possible. Dressing appropriately, taking care of yourself and giving attention to small details, results in confidence in yourself, which consequently yields successful results. Mashal Waqar's collaboration with Sapphire proves exactly that – women can be on the go and be fashionable at the same time!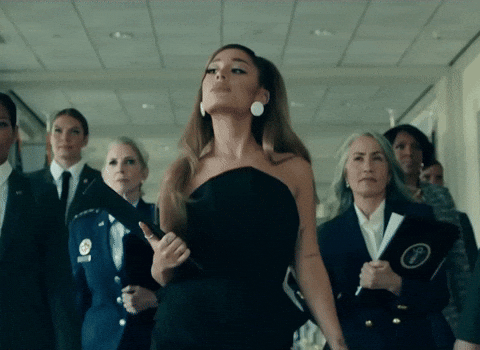 Power Play
Mashal Waqar has amassed incredible success in the world of journalism. She is the co-founder & COO of The Tempest, was awarded "Young Leader of the Year" the 19th Global WIL Economic Forum, and was mentioned in the Forbes 30 under 30 Asia 2018 list. 
She was glaringly aware of the disadvantage women have in society and has been involved in helping them to her maximum ability. For her, no achievement is possible without a great network consisting of mentors, partners and friends. 
Mashal helps women materialize their dreams through inspirational articles posted on her website and conducts motivational ted talks, podcasts and interviews to create more and more awareness about how it is possible for women to enter into this socio-economic market and become a successful businesswoman. Young, budding individuals can take inspiration from this successful entrepreneur and know that there is no fixed criteria to become a boss lady. 
"Women are powerful. And we're shaking things up across so many industries. I hope a few years from now, we see more women in top leadership, and boards, and in decision making positions everywhere. That will happen inevitably when we take steps (sometimes even scary ones) in spaces we're passionate about. The onus is on everybody to make a more equitable future, a reality." says Mashal.
Dressed For Success
As established, dressing well is so important and that's why Mashal chooses Sapphire's daily line to accompany her in the professional paradigm. She believes what she wears at work matters and that it should be comfortable, chic and feminine. 
Mashal has in fact designed Sapphire's daily wear unstitched three-piece in a contemporary silhouette featuring a printed jacket, a plain ivory slip with matching cropped culottes; keeping the look minimal and oh-so-chic. It's an outfit any women on the go will admire, yet it is incredibly stylish! 
According to Mashal herself, "Sapphire's daily wear is comfortable, no-hassle, and pieces I can dress up or down. Of course, with covid I don't have a lot of occasions, but when I did, another positive was how they'd work for different occasions. Moreover, I take my workwear wardrobe inspiration from both men and women. And lots of inspo from Tiktok lately. Chinese fashion week/street wear, Warren Russel, Parathy Amimy, Ghizlan Guenez, and Shehzeen Rehman."
Hues, Prints And Silhouettes 
From fresh pastels to rich feminine prints, this sleek outfit is far from the basic black and white. The vintage floral print and the relaxed yet elegant silhouette makes this look mesmerizing. Mashal has styled the outfit with her lucky-charm beaded bracelet, half-tied hair, nails in her favorite fearless color and pink heels because she had to look impeccable at work. 
Lastly, she shared her favorite quote with us that might just be her key to success:

"Speak the truth even if your voice shakes."
Head on over to Sapphire's website or in store to shop the latest lawn/summer 2021 collection!