No one knows how to bargain hunt like a Pakistani. We grew up on a steady diet of watching our mothers haggle with everyone from the fruit vendor to the tailor in expert fashion, never taking no for an answer, and always getting their money's worth.
Trust millennial girls to up the ante. Instagram has made fashion faster than ever — meaning the trends come and go weekly, and the need to document your #ootd means you can never, ever, repeat a look. We found a survey done by the credit card company, Barclays, which explored the lengths to which people are now going to avoid outfit repeating.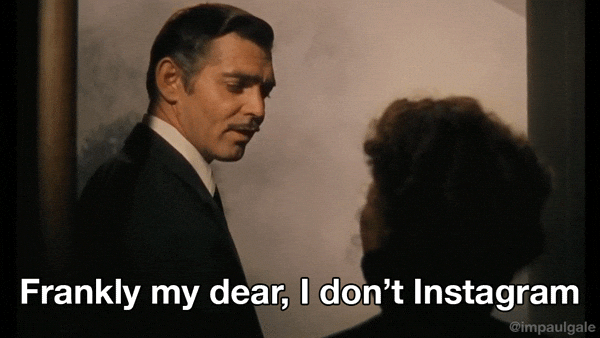 New research from Barclaycard, which sees nearly half of the nation's (UK) credit and debit card transactions, shows that 'outfit of the day' posts have literally become just that. Almost one in ten Brits (9%) reveal that they have bought clothes online to wear once with the aim of posting a photo to social media and subsequently returning their purchases.
Shoppers aged 35 to 44 are more likely than those in any other age group to purchase clothes just to snap for a "hashtag moment", with nearly one in five (17 per cent of people) in this demographic revealing they had done such a thing, the Opinium poll commissioned by Barclaycard of over 2,000 adults found.
Interestingly, the research found that men are more inclined to shop and return as they are more "socially self-conscious" than women – with 12 per cent admitting to posting a clothing or accessory item on social media and returning it to the retailer after.
The desire to appear endlessly fashionable isn't just for virtual friends either – one in 10 men said they would feel embarrassed for a friend to see them wearing the same outfit twice, compared to only 7 per cent of women who said they would feel the same.
Men appear to be more self-conscious than women about appearing in the same outfit twice, with 12 per cent of male fashionistas confessing they had posted an image of a new purchase on social media and then returned it compared with seven per cent of female shoppers. When it comes to wearing new clothes with the tags still attached so they can be returned at a later date more men (15 per cent) than women (11 per cent) revealed they had done this.
The rise of try-before-you-buy policies introduced by retailers such as Asos, Topshop and Schuh, which allow customers to order clothes online and pay for them only if they decide to keep them, could well be contributing to this "snap and send back" trend. Nearly one-third of shoppers (31 per cent) said they were more likely to return online purchases using try-before-you-buy because they were not obliged to pay for the items before they arrived.
The survey doesn't include teenagers, a massive demographic for Instagram. Commenting on how social media is fuelling the returns culture among shoppers George Allardice, head of strategy at Barclaycard, said: "We know from our research that returns are having a big impact on retailers, with a huge figure of seven billion pounds a year in sales that they potentially can't recognise."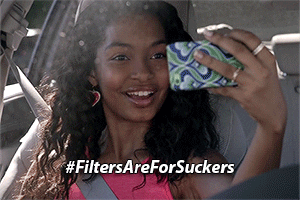 It's crazy to think we live in an age where fashion has stopped being an expression of your personality and style and transformed into a kind of luxury that you simply want to exhibit online. Clothes have gone from quality investments to quick purchases for pictures. Is the crime of outfit repeating really so outrageous? Kate Middleton, the Duchess of Cambridge, does it all the time. 
So should we be ashamed of admitting to snapping and sending back? Or should we be celebrating the innovation of the Instagram generation? What do you guys think? Sound off in the comments below.