New year new.. nail trend? We pay attention to what's current and stylish when it comes to our shoes, homes, and clothes, but not so much with our nails. Sticking to basic nudes or french manicures is done to death — we need to mix it up. You can say a lot with the colour on your nails: it can match your outfit or contrast with it, blend in or make a statement. Do all four depending on your mood! Here's a list to get you started.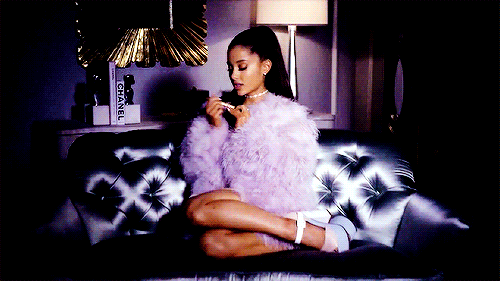 1. Glitter Goals
This relic from the 90s is making a comeback. Glittery manicures are all set to rule 2019. Swap out your minimalist collection of nail colours for a bit of glitz and glam.
2. Mix It Up
Can't decide on one single nail trend? You don't have to settle! You can have fun by alternating hues, designs, and textures on each of your nails. Pro tip: To keep it cohesive and less chaotic, stick to colours that are in the same colour family. 
3. Put A Word On It
Make a statement with your nails! Paint a bold word, or your favourite phrase across your nails. Try this version with a clear nude base. 
4. Jelly Nails
Jelly nails aka see-through nails, made their grand mainstream debut last summer. They've gotten a bit of an update though — rather than staying transparent, jelly nails are popping up in neutrals, and pastel shades. Pale grey, lavender, and shimmery colours in light pinks are a great way to add colour to this style.
5. Neon Nails
Having bold nails that stand out can be scary, but it's time to face your fears! Neon nails call attention to themselves, and that's not always a bad thing. Have some fun by painting on loud colours, or take it step by step and opt for french manicures in neon first.
6. Go Wild
Be ready to spot animal patterned nails everywhere this year! Tortoiseshell nails in particular are making waves these days, but you can use whichever animal print you fancy.