Picking elements of Arabic and Persian and transcending the borders of time and territories, poetry has formed an intricate relationship with the old Indian sub-continent. Decades later, with added adaption in terminological use and influence from other literature around the globe, the bond evolves. It retains an integral status in literary works of all languages of the region, observing changes in its contexts and form to better meet the tastes of local poetry enthusiasts. Continuing on from our World Poetry Day article, today we share the works of five more poets whose work you need to get familiar with asap: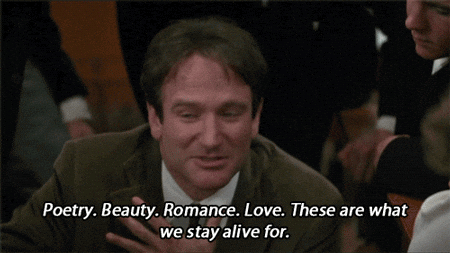 Ishrat Afreen
The Karachi-based renowned Urdu poet was famous for her feminist writing. The 1956 born poet completed a Masters of Arts in the language from Karachi University, but she started writing at a much younger age. Being published at the age of 14 placed her skills and art above many. Besides being published in the magazine, her works include Kunj Peele Phuloon Ka and Dhoop Apne Hisse Ki. Several of her works have been translated into languages including English, Japanese, Sanskrit, and Hindi. Performers like Jagjit Singh and Zia Moheyyudin have used her pieces in their forms of art expression. The anthology We Sinful Women celebrates the work of several esteemed poets including her. She was also the inspiration behind the well-known anthology Beyond Belief: Contemporary Feminist Urdu Poetry. Novelist and literary critic Ikram Barelvi even dedicated a book to her art under the name, Ishrat Afreen ki Shairi.
ladkiyan maaon jaise muqaddar kyuun rakhti hain
tan sahra aur aankh samundar kyuun rakhti hain
Sara Shagufta
Married at the tender age of 17, Sara was among those who migrated to Pakistan from India, landing in Karachi. Belonging to the lower-middle class, Sara wanted to use the power of her pen and education to change her life but sadly could not. Her problematic marriage was followed by three more, Amidst this Sara lost her son during infancy and the mistreatment by her husbands deepened her pain. The lack of cooperation and support from society made her turn towards poetry as a way to express herself and that was the beginning of her journey as a poet. The poet suffered from severe mental health issues during her life, in particular towards the end. After her demise, collections of her poetry were published under the names Aankhein and Neend Ka Rang by Saeed Ahmed. Indian poet Amrita Pritam narrates the life of her friend in Ek Thi Sara which was later translated and published in English as Life and Poetry of Sara Shagufta.
qabr ki sharm abhi baqi hai
hansi hamari maut ki shahadat hai
Noshi Gilani
The former academic moved to San Francisco in 1995, and after her marriage to Australian based Urdu poet Saeed Khan in 2008, moved to Sydney with him. Her life and experiences in the USA reflect well in her work too. Having lived through the time of the Diaspora, her poetry has a very strong touch about female identity and elements of revolution. She has had the fortune of performing her poetry in Pakistan, Australia, Canada, and the United States. She was the host for the PNCA sponsored tribute to folk singer Pathanay Khan and co-founded the Urdu Academy of Australia (Sydney) in 2009. Last published in 2003, her summer 2011 published work Hawa Chupke se Kehti Hai created a lot of buzz in Lahore and beyond.
kuchh nahin chahiye tujh se ai miri umr-e-ravan
mira bachpan mire jugnu miri gudiya la de
Sameena Raja
Born in Bahawalpur in 1961, the renowned poet, writer, editor, translator, broadcaster, and educationist, lived in Islamabad where she passed away at the age of 51 in 2012. Masters in Urdu as a graduate from Punjab University, she began her journey of poetry writing in 1973. She worked in the National Language Authority as a subject specialist and was a part of the National Book Foundation as a consultant and editor to Kitab and Assar in 1998. Prior to this, she was the editor of Mustaqbil in 1991-1994 and later became one for  Khwabgar in 2008. Sameena has a total of twelve books of poetry, two Kulliyat, and one selection of her romantic poetry under her name. She also wrote some Urdu prose books  while she edited and translated some works from English to Urdu. Sameena had high regard for literature and literary works, to the point that she refused to accept national awards given the 'undeserving' candidates being nominated alongside her. She also took a step back from being a part of several literary fests on the account that the chief guests invited had nothing to do with the field of literature. 
tujhe e'tibar-e-sahar bhi hai
tujhe intizar-e-bahaar bhi
Fatima Hasan
Our last poet is another big name in women-centric works. Based in Karachi and born in 1953, Dr. Fatima is currently the dean of an institute and works in collaboration with the Arts Council of Pakistan Karachi. Her works are about the social issues encountered by women, highlighting their predicaments. They include Bahte Hue Phool, Dastak Se Dar Ka Fasila, and Yaaden Bhi Ab Khwab Huin under poetry and Kahaniyan Gum Ho Jati Hain as a collection of stories. Last year, the literati of Islamabad and Rawalpindi paid a tribute to the living legend at the launch of her fourth poetry collection Faaslon Se Maawara. Boldly speaking about the topics of feminism and social injustice sets her apart from several others.
bichhad raha tha magar mud ke dekhta bhi raha
main muskurati rahi main ne bhi kamal kiya
Young Poets
If you thought this was the end, we have a bonus section for you recognising some young poets of Pakistan. Literary nerds can explore more current authors and poets under KLF and ILF's speakers' list.
An author and poet, best known for her novel, Ashes, Wine, and Dust.