"Achi larkiyan bina mehrum ke aur mehrum ki ijazut ke baghair ghar se nahi nikalti." Being concerned about personal security and letting someone know about your whereabouts at all times is a common practice that we ALL should make use of. But if a man leaving the house is never encouraged to do the same and a woman is, clearly we can see where things are going wrong. This social obligation to be chaperoned as a woman has gone out of hands, to the point that it is deemed socially acceptable to educate women on the go, even if they're absolute strangers. The height of concern rises when those whose duty it is to safeguard the public, lecture half the public to protect themselves against the other half. CCPO Lahore was only one man in power and with a voice who spoke out loud. But the problem does not end there – that's only the beginning.
Social activist, social worker, vlogger, student of law, and a biker as a hobby – @Wackywardah took to twitter to give a detailed account of her personal experience with this moral policing of the police department itself.
Stopping at a Dhaba for a while, Wardah and her friend were questioned by personnel in a police van. After checking their documents, she was asked if her parents were aware of her travel plans and her whereabouts. Despite replying yes to both, a call was placed at her house and the said police officer conversed with her father. It did not end there, misusing his authority to shout at the duo and the father on call, the policeman refused to believe the person he was in conversation with was Wardah's father. To prove the status, Wardah's father sent his CNIC via messaging to which the policeman's anger died down but he was not done. He took Wardah and her friend to a hotel. The police had no legal right to coerce the two into coming along but understanding the complexity of the situation and acknowledging the uncooperative attitude of the officers, they had to, against their consent. The police officer ordered tea, lectured Wardah for an hour, character assassinated her, and continued to express displeasure over the existence of women like her in this society. (You can read the rest of the story here.)
The patriarchal code of conduct that this society operates by is an inescapable vicious cycle of what values our culture constitutes. There's no denying "society bohat kharaab hai" and "bahir ache halaat nahi." But instead of doing anything to change that, we continue to place everyone into the boxed stereotype acceptable demeanour we approve of. The fact that "achi parwarish" compromises of "achi larkiyan kya karti hain", leaving out the entirety of men they are taught to protect themselves against, which clearly highlights where the problem is. We are creating generations upon generations of women who safeguard themselves against other men by using the men of their household as a shield. Everyone should be conscious of their safety. But to educate only half of the public and let the other do what they will is synonymous with inducing fear and setting traps yourself.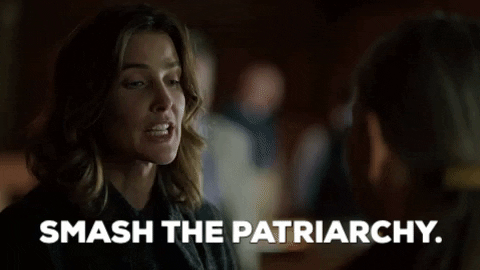 This is not to say we are here labelling "all men." That narrative needs to die down. No-one is raising fingers in the open on every single man out there. Yet, if every single woman is taught to guard herself while nothing is done to educate against whom, it does not add up. "Beta hum dunya toh nahi badal sakte" is actually incorrect. The world changes one step at a time. `Constantly supporting this archaic mindset of "akeli larki aik khuli tijori ki tarhaan hoti hai" has lead us to the point where even those responsible to protect the public choose to selectively debate about alternative self-defense aka "ghar main betho ya baap bhai ke saath nikalna."
This in no way means we should not encourage everyone to look out for themselves. As a young student, I have had personal experiences with solo traveling. Personal security is always a concern and should be for anyone, not just women. There is no harm in protecting oneself. It is the moral policing that is questionable, especially when the police themselves decides to use this as a tool at work. And above everything, it is the misuse of power that permits them to target individuals, withhold them without consent, and seemingly take-on the social responsibility to "educate" the public. It is scary how if something goes wrong, we have the ability to accuse the victim of failing to protect themselves, instead of holding the actual person accountable.