The women of Pakistan are powerful.  They are pioneers. They are ground breakers. They are inspirational. In light of Aurat March and International Women's Day, we have put together a list of a few of many awe-inspiring, Pakistani women from the last decade; who have broken gender roles, been subjected to many hurdles and still given back to the community and given us hope.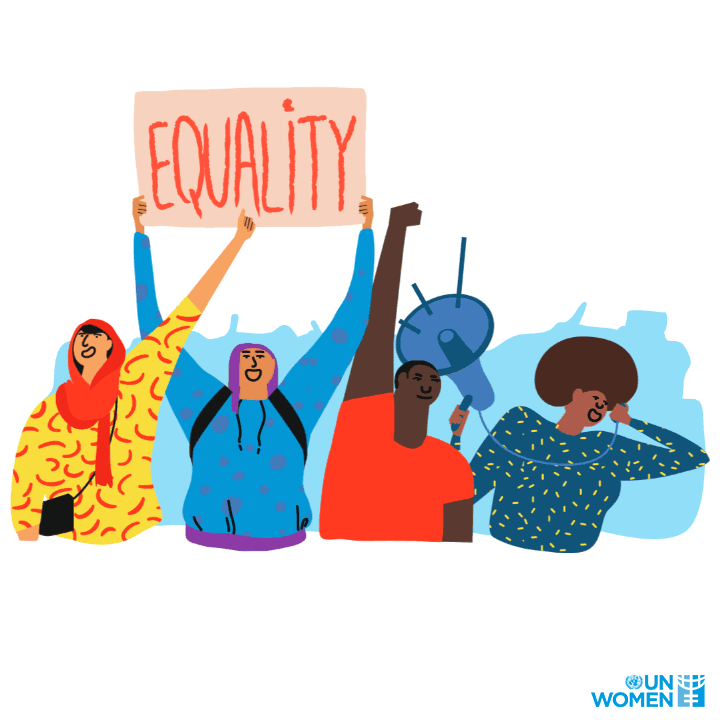 Abida Parveen
Dubbed the 'Queen of Sufi Music', Abida Parveen has been performing as a singer since the 1970s. She rose to fame in the 1990s when she began touring the world and has been since recognised as one of the world's greatest mystic singers. In 2012, the president of Pakistan bestowed the country's highest civilian honor, Hilal-e-Imtiaz.
Ada Jafri
In 1950, Ada Jafri was recognised as the First Lady of Urdu Poetry. 5 years later, Hamdard Foundation named her the Outstanding Female Poet of the Century. In 1967, she received the Adamjee Literary Award for her second poetic collection, for which she also received the Medal of Excellence in 1981. The list does not stop here for this brilliant woman.
Asma Jahangir
Asma Jahangir has been a voice for the voiceless and oppressed. She is a human rights lawyer and social activist who co-founded the Human Rights Commission of Pakistan. She was always on the forefront of religious minorities, victims of abuse, all women and children.
Ayesha Farooq
She has broken endless stereotypes and made history by becoming the first woman assigned to one of Pakistan's front line squadrons as Fighter Pilot.
Bilquis Bano Edhi
Bilquis Bano Edhi has been given the name, The Mother of Pakistan. She is one of the most active philanthropists Pakistan has been blessed with as she has saved thousands of lives with her charity work. Her husband and herself also received the Hilal-e-Imtiaz award along with the Lenin Peace Prize.
Bindiya Rana
An activist and social icon, Bindiya Rana has been actively fighting for transgender rights in Pakistan in numerous capacities, despite being subject to all kinds of threats. She is the founder of the Gender Interactive Alliance, and has also set up free medical camps for women and children in Balochistan and Interior Sindh. 
Fahmida Riaz
As a poet, writer, activist, and one of the first prominent feminists of Pakistan, Fahmida Riaz remains an exemplary model for generations to come. Riaz was awarded for her literary work as well as by the Human Rights' Watch, and remains undoubtedly a fierce feminist icon for women today.
Hajra Khan
Making her debut at the age of 14 as a professional footballer, Hajra Khan is the captain of the Pakistani football team. She was the first Pakistani women footballer to sign an international contract in 2014 with Sun Hotels & Resorts Football Club to play in the Maldives National Women's league and currently holds three Guinness World Records. 
Humaira Farah
Humaira Farah is the first Pakistani female cricket umpire. Over the course of her career she has officiated 170 matches at different levels and umpired more than 150 matches.
Kamila Shamsi
Kamila Shamsi is a Pakistani writer and novelist who has authored eight books. She moved to London in 2007 and has won six awards during her career.
Khalida Brohi
A member of the indigenous tribe of Balochistan, Brahui, Khalida Brohi is a Pakistani activist for women's rights. At the age of six she decided to leave school and pursue justice for her cousin and all women and girls who become victims of honor killings. Brohi began her activism by writing poetry about the murder of her cousin and reading it at any event that would allow her to speak.
Krishana Kumari Kohli
Also known by the nickname Kishoo Bai, Krishna Kumari is a Pakistani politician who has been the member of the Senate of Pakistan since March 2018. She is the first Hindu Dalit woman and the second Hindu woman to hold this position. She is known for her campaigns for women's rights and against bonded labour.
Malala Yousafzai
Survivor and hero, activist Malala Yousafzai, is the youngest recipient of the Nobel Peace Prize, awarded for her advocacy for female education in Pakistan.
Maria Toorpakai Wazir
Squash player Maria Toorpakai is the winner of the World Junior Women's Squash Championship. She has gone worldwide as she had the opportunity to play against the top 10 squash players in the world.
Mukhtar Mai
Mukhtar Mai was raped in 2002 as a form of 'punishment' for something done by her younger brother. Her story gained a lot of media attention as she continued to raise awareness and make a difference, especially in her tribe and town. She was also named "Woman of the Year" in 2005 by Glamour.
Muniba Mazari
At the age of 21, Muniba Mazari was in a car accident which changed the world for her. She is a artist, a model, and motivational speaker, a television host and activist. She is an Ambassador for the UN Women Pakistan. She is also Pakistan's first Goodwill Ambassador for UN Women. Further she appeared on the Forbes 30 under 30 list in 2016.
Namira Salim
Namira Salim is an artist who earned the title of the, First Pakistani Astronaut.
Nargis Mavalvala
Nergis Mavalvala is a Pakistani astrophysicist and was awarded the MacArthur Fellowship in 2010. Her most prevalent work involves the detection of gravitational waves in the Laser Gravitational Wave Observatory in the United States.
Nighat Dad
Nighat Dad is a lawyer and activist who primarily focuses on protecting women online from cyber harassment. Her NGO strives to educate young Pakistani girls on digital rights and the wonders of the internet.
Qandeel Baloch
Media figure, Qandeel Baloch's unfortunate passing sparked a significant conversation on honour killings in Pakistan. She was fearless, strong and outspoken and her death made it evident that something in society needs to change.
Ruth Pfau
Founder member of the Marie Adelaide Leprosy Center, Ruth Pfau is recognised for her endless work towards leprosy eradication in Pakistan, for which she received a prominent German award in 2012 called, Bambi.
Sabeen Mahmud
Human Rights activist, Sabeen Mahmud set up a platform for the creative and intellectual souls. Her death sparked a wave of awareness and her organisation has received a lot of recognition.
Sana Mir
Sana Mir is the former captain of the Pakistan's women's cricket team. She was named Player of the Tournament at the 2008 Women's Cricket World Cub Qualifier and ranks the highest in the ICC Player rankings.
Shahida Malik
Major General Doctor Shahida Malik is the first female and high ranking two stars general officer of Pakistan.
Sharmeen Obaid
Hilal e Imtiaz awardee, Pakistan's only two time oscar and six time Emmy award winner, Sharmeen Obaid Chinoy is not an example of how, when given the similar opportunities women are equal, rather, a symbol of how women, despite given less, can achieve a lot more.
Tabassum Adnan
Tabassum Adnan conquered many taboos when she broke away from her abusive marriage in a small town. She started her NGO Khwendo Jirga, to help other women in her situation. She has been awarded a countless number of awards including the Secretary of State's International women of Courage Award in 2015.
Yasmeen Lari
Yasmeen Lari is an architect who works mainly towards social justice through architecture. She was the first female architect of Pakistan in a very male dominated industry. She has achieved countless accomplishments and inspired many women with her publications. She has skilled many village residents in the construction of houses as that is where she focuses her attention.