I would wake up early in the morning, wear Western clothes, go to college, speak Dutch, live by the Belgian norms, and then come home to change into Pakistani clothes, eat Pakistani food and speak Urdu; this describes my whole life in a few sentences. Belgium has given me dozens of opportunities on a professional level. This small country has different dimensions and so much to explore – from the small villages to the bustling cities like Brussels, Ghent and Antwerp, where you can make the most of your life if you love the cosmopolitan landscape. I went to college in a small city called Turnhout, which is the same place I grew up and went to school. I was the only student in my class with foreign roots and for that reason, was the one whom everyone asked questions to about South-Asian countries and their culture, norms and values.
Living with this kind of dual identity wasn't easy because of the backlash I'd receive due to my Pakistani heritage, but yet it has been enriching. Keep reading to learn more about it and the lessons I learnt: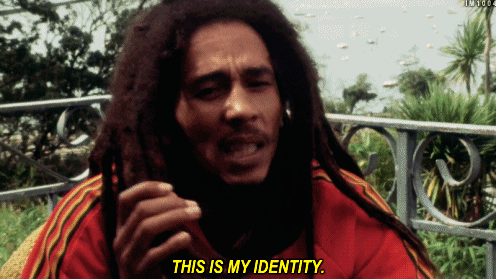 The Belgian identity
Belgium is and will always be my home. This country gave me the opportunity to evolve on a professional level. This country is divided in three regions: Flanders, Wallonia and the Brussels Capital Region. I belong to Flanders where we speak Dutch. Flanders is a beautiful region with breathtaking landscapes, introverted people and an enhancing culture. The amount of opportunities the youth gets here on a professional level is unbelievable. From the opportunity to do a student job once you turn 16, to receiving some earnings to save for the future or pay your education in university/college, to the youth press agencies who stimulate the youth to not oppress their voices and express their opinions in the form of articles, to the Flemish Youth Parliament which gives the young politicians among us the occasion to become like the real Flemish Member of Parliaments and learn how to debate constructively, write amendments and decrees. Belgium is also known as one of the countries which provides the best education. I will definitely accede that the Belgian education gives you the opportunity to grow, do what you like, prospects in the professional field and amazing places for internships. All of the mentioned activities are life enhancing, but they don't come with a pink sky. Constantly engaging myself in the society, doing volunteer work and wanting to be part of practical workshops is a good method to fill in time and to always stay busy. All of this was fun and games until I started feeling lonely. Lonely in the sense that I always felt left out in the Belgian society – I didn't have friends with whom I could share the pressure which comes from being of both these worlds, and it also didn't help that I felt the need to justify myself for any unconventional habit I inherited from my Pakistani side. The moment I moved out to another city for my further education in college and rented a dormitory room, was the moment my eyes opened and the loneliness augmented day-by-day. It almost breaks my heart to write this, but it is really challenging when home doesn't even feel like home. This was the moment I realised how much I long to be further connected to my Pakistani roots and so, I started exploring my Pakistani identity. That was also the moment I realised how negative of an image Belgium has of Pakistan. It was time for me to change that image and raise my voice to bring my Pakistani side in a positive light.
The Pakistani Identity
Four years ago when Arundhati Roy's book The Ministry of Utmost Happiness launched, I was one of the first people to pick it up from the local bookstore in my town. I loved how the book was translated into Dutch, but yet contained sections of Urdu poetry. The poetry made me reach for more books in Urdu, and I started feeling the loneliness in myself vanishing away because of the Pakistani books I began to read. They made me travel in a world of fantasy, love and a smile because of the warmth I felt through them. I started looking forward to the very few family gatherings we had, wearing Pakistani dresses and experiencing the music and food. Those were the only moments I would feel genuinely happy and I could express myself as the person who I wanted to be. As Belgium is becoming a very diverse country, I also started making Pakistani friends and attending the Diwali and Bollywood parties. While other expats and many Pakistani-Belgian here have found their way, I can't resist longing for Pakistan. I'll always be thankful to Belgium for what it has given me and for all the opportunities, but my heart will always be for Pakistan. The older I'm getting, the more I'm feeling a connection with Pakistan and its people, culture, music, food and history.
What My Experience Belonging To Two Countries Has Taught Me:
Self-discovery is a lifetime journey and every day you will learn something new.

While living abroad with Asian roots, you will always have to prove yourself twice as hard as the rest.

You will have to decide for yourself which norms and values you take from both the worlds, as well as what your own beliefs in life are.

There is a lot of pressure from both the societies, but working hard and having good intentions takes you very far in life.

You know how people function in Pakistan and you know how people function in Belgium, so you learn how (re)act accordingly.

You don't have to limit yourself to one country. You have the opportunity to live the best of both worlds and experience both sides.

Urdu and Dutch are very different languages, and because of the bilingual influence, you'll always have to reflect before forming a sentence whether it's oral or written. But this makes it easier to learn new languages.

I'm a person with different accents, values and norms and will overall be seen as an 'outsider', but that's what makes me unique.