Since our skin is the largest organ in our body, taking care of it should be of highest priority – one of the best ways to protect this part of our body is to use moisturizers regularly! Moisturizer is without a doubt one of the essentials in your skincare routine since it provides numerous benefits such as hydrating our skin, brightening dark spots and improving the appearance of fine lines. However, the key to finding the perfect moisturizer is choosing one that works best for your skin type. Therefore, we're here to provide you with some insight on our all-time favorite moisturizers with the help of an expert in the field of skincare and the owner of Dermaquest and Esthemax in Pakistan, Dr. Shehla Khan: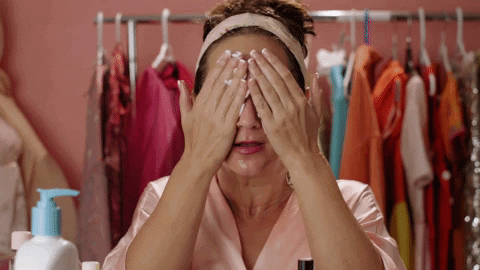 Benefits
Moisturizers provide numerous skin benefits to having healthy and glowing skin. Here's a list of benefits of moisturizing daily:
Prevents Dryness
Environmental factors such as, cold, hot, heat or air conditioning, all impact the skin and can cause problems. Moisturizing on a daily basis can negate some of the effects and conditions and reduce the chances of developing any skin conditions. 
Reduce The Signs Of Aging
The most fundamental protection against aging skin is moisturizing your face daily. Moisturizing boosts the skins, and gives you a more younger look! 
Prevents Acne
The more you moisturize, the more the skin becomes hydrated and the less your skin breaks out. 
Protection From The Sun
A good moisturizer can prevent the environmental factors from impacting the skin. The most common is touse a moisturizer that contains SPF to further protect the skin from the UV rays.
An Expert's Opinion
But when nothing seems to do the job let's turn to the experts – dermatologists. Since we know you have numerous skin concerns, we reached out to consultant dermatologist specialist Dr. Shehla Khan to answer all your queries, scroll down to see some of her tips! According to Shehla Khan, "every woman can have beautiful skin no matter what her age, race or color is. The secret is to understand how your skin functions and how to treat it correctly." 
Q. Why is moisturizing important for the skin? 
The key function of a moisturizer is to form a barrier film on the surface of your skin and prevent moisture loss from the top layers. This helps make the skin softer and smoother. 
Q. What's the best moisturizer as per skin type?
NORMAL: The Dewy Skin (Tatcha), Essential Moisturizer (Dermaquest), Bkauchiol Alternative Moisturizer (The Inkey List)
DRY: Flawless Moisturizer (Dr Sam Bunting), Ageless Enriching Renewal CREAM (Tatcha), Moisture Trip (Glamglow)
OILY: The Water Cream (Tatcha), Hydrating B5 Matte (Dermaquest)
COMBINATION: Pro Collagen Balm (Elemis), The Dewy Skin (Tatcha), Honey Balm (Wishful)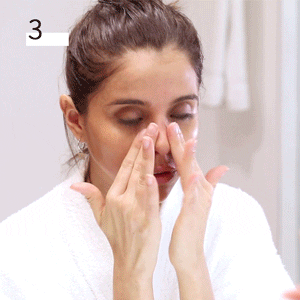 Q. What are your tips for glowy skin? 
To have a good healthy glowy skin I believe in five steps that should be an essential in your skin care regime:
CLEANSE 
Remember, there's always very little to remove with cleansing (excess oil and dead skin cells), so don't over strip your skin. Simply cleanse with a cleanser suiting your skin type and use it twice a day; in the morning and at night, before going to bed. 
TONE 
Toning is very important to minimize pores, kill any type of bacteria and treat any inflammation. My secret tip is ICING. Should be done twice daily as it minimizes pores and tightens up facial muscles. 
ACTIVATE 
After toning, it is time for you to focus on your skin concerns. Choose your activating ingredients wisely. With actives, you can focus and treat hyperpigmentation, melanin concerns, acne, enlarged pores or  anything that is worrisome. 
HYDRATE 
Our skin barrier works the best when the right amount of water is locked in, keeping it flexible and resilient. Keep hydration simple with a single step, do not overlap with multiple layers. 
PROTECT 
Make a broad spectrum, high factor sunscreen your primer and use the right amount. Invest a little more in this step as this is your skin's protection layer. Make it your daily habit.Be it indoors or outdoors, a sunscreen is a must.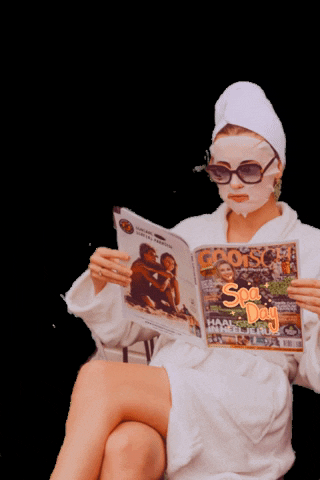 Q. How can I better protect my skin? 
For me, my skin protection is my SPF. It helps keep my skin barriers safe from the environmental hazards. Women in Pakistan – be it housewives or working women – forget to wear SPF normally. There is a common misconception that sunscreen should be used when going on a holiday only. Most people think it isn't that important. They cook, walk and perform daily chores without it and later complain of having hyperpigmentation, dullness, uneven skin tone and rough skin texture. Therefore in my opinion, SPF is like the air you breathe. Re-apply it every two hours. 
Q. How often should I moisturize? 
This question is most needed to be understood. As I stated earlier, why we need moisturizing is because our skin lacks moisture on its own. Being the largest organ of the body, we need to understand that it's a 70/30 rule where the body is 70% water and 30% nutrients. Moisturizing doesn't only mean applying a layer of cream on your face. It also means drinking sufficient water. We neglect our water intake and only focus on product applications. What we need to understand is that when you sow a seed, it needs both sunlight and water. Same is the case with skin – your good, plumped, moist and hydrated skin will come from both drinking sufficient water and applying correct moisturizer.
 Q. Do we need different products for mornings and evenings? 
In my opinion, keep your skin care regime simple – a regime that you can follow lifelong religiously. My recommended regime:
AM –

Cleanse, Tone, Activate, Hydrate and Protect 

PM

– Cleanse, Tone, Activate, Hydrate 
You can use the same products within both, the AM and PM regimes. Remember, too much is unhealthy for skin too, but add-on of one or two products like an exfoliator, mask or retinols as per your requirements isn't harmful. 
A little suggestion here – what suits your skin might not necessarily suit another's skin. Therefore, have thorough knowledge of the ingredients that you use and don't go for recommendations that are not coming from experts.