Umair Najeeb Khan's art work has been making the rounds on social media lately and everyone is smitten by the interesting animations he creates. Whether it's the Sindhi school teacher or the Nawab who combats crime in the streets, Umair's league of superheroes has gotten us all intrigued. There is meticulous attention to detail given to each of his characters. The budding artist hopes to launch a comic book and make Pakistan proud globally – and he's only 25! We were lucky enough to grab ahold of this immensely talented young artist and ask him a few questions. Scroll down to learn more about him!
Tell us about yourself! Who is the man behind these characters?
I am Umair Najeeb Khan, a 25 year old visual artist from Karachi. I have been fond of art since I was a kid and switched to digital art when I was 17. I started out with making fan art and portraits. While applying for undergrad schools, I initially considered pursuing engineering, but thankfully I didn't and instead opted for media sciences with a major in Animation. Even though most of what I have learnt is self-taught, my course allowed me to focus in a particular direction.
How did you come up with the idea for Pakistani Superheroes?
My thesis in 2017 was an animated short film and while showcasing it, one jury member asked me why the characters weren't local. That struck a chord with me and since then, I have been trying my best to create more local content. Something that represents Pakistan. I have been a huge superhero fan and with the hype over the Marvel and DC movies, I started to think of them in relation to Pakistan and I realised we need original characters. That's how I started working on my first character, Marvi, and from there the list kept growing.
What was the key driving force in making you pursue this project?
This project is completely about passion. I also really want to give us representation in front of the world and with superheroes being so talked about, I believe these characters have the potential to be seen by people outside of Pakistan too.
How has the feedback been so far?
The feedback has been insane. People have loved each and every character. They have been picking their favourite characters and even suggesting storylines. I love how everyone's so invested in it that they are actually taking out the time to send me valuable feedback.
What other projects are currently in the pipeline?
For now, it's just this project for me. I have the comic book launch coming up and since there's a very small team creating these characters with me, I am trying to take it slow.
What is the most and least satisfying aspect of being an artist?
I think the most satisfying thing would be people coming up to me and appreciating my work, especially in private messages. It surprises me, but also makes me happy that someone would take out the time to DM me just so they can tell me how much they like my work. It is highly motivating.
I think the least satisfying would be the work not going far enough? Especially when its passion projects like these where its just me putting my effort in exchange of nothing but thankfully this project is being received really well so far.
What are the 3 skills needed to be a successful visual artist?
Persistence, patience and practice. These three P's are definitely needed. When I look back to 7-8 years ago, when I started drawing, it feels unreal comparing it to now. But it all came from lots of practice, patience and never giving up.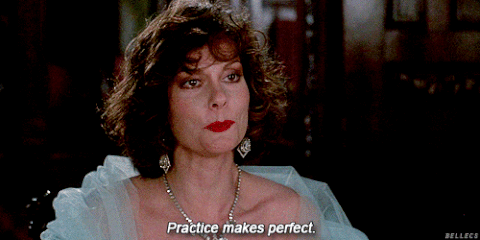 Who has been your greatest inspiration in art?
There are several artists, especially from Pakistan who I have always looked up to. Shahan Zaidi, Harris Ejaz, Saad Irrfan and Anas Riasat to name a few, have been producing brilliant content for years now and I have grown up seeing and learning from their work.
Where do you see yourself in the next few years?
Probably at a comic con abroad, representing Pakistan? I really want this to become big, not just here but outside of Pakistan too. And not just as comics, but also as an animated or live action flick.