Ayesha Babar is a powerhouse entrepreneur and juggles her time between running a makeup studio in Lahore and running the entertainment magazine, The Orange Wall. The certified makeup artist splits her time between London and Lahore, where she also teaches professional makeup courses. She is an avid cinema lover and loves taking inspiration from celebrity looks. While she may seem introverted, she has managed to make a serious mark in Pakistan's makeup industry. Read on to learn more about her!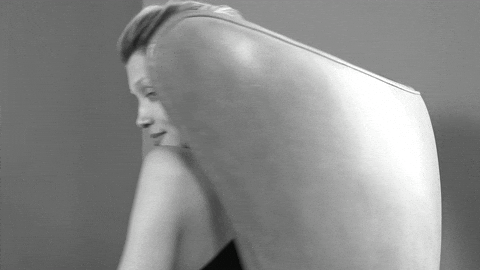 Tell us about your journey into makeup?
I grew up in Lahore and after completing my A Level from LGS, I went to the London School of Economics for my Bachelor's in Economics and International Relations. After graduating, I was fortunate enough to work at the prestigious Swiss bank, UBS, where I spent some years learning the ropes of the corporate world. A few years into my stint as a banker, I was drawn towards pursuing my other interests and the one that took precedence over all others was makeup! Growing up, I was always fascinated with makeup and beauty, but being in the heart of London exposed me to the biggest trends, the best products, the best training and, most of all, a creative space where all kinds of beauty is celebrated.
The beauty industry is critically competitive. Why and how did you get into this line of work?
To be honest, when I decided to study makeup in London, I didn't realise just how competitive things were until I actually started working in Lahore. I think there is competition in every industry but if you're sincere with your work and are bringing something new to the table, you will eventually find your niche.
How do you stand out from other makeup artists?
I would say that my background and the rigorous trainings that shaped my ideals of beauty are what set me apart. I don't believe in makeup that is too cakey or a one-size-fits-all approach. I didn't really see others doing the kind of makeup I was doing – which is a bit more contemporary while still rooted in tradition – and that encouraged me to set up my makeup studio in Lahore. I genuinely incorporate the feedback I get from customers. I don't try to change their skin tone or make them look like a standardised prototype – and that's why they appreciate my work. My focus is to always enhance the client's natural features and bring out their unique character.
How has your formal education helped you in your career so far?
While my makeup diploma has had a direct impact on my work, I think even my Economics degree has helped me in the business side of things and broadened my horizons. It's taught me to think on my feet and made me a well-rounded person.
How important is a makeup degree to pursue makeup professionally? Do you need it?
Along with an inherent passion and talent in the field of makeup, I really do believe that formal training is essential to start a professional career in makeup. I studied makeup and beauty in great detail to get my diploma and it's helped me a lot. But I was also very lucky to work in places where I was able to experiement on different skin colours, undertones and textures. 
Doing someone's makeup is a big responsibility and it's crucial to have an in-depth understanding of different skin types, skin conditions and hygiene requirements because your client is trusting you with their biggest asset – their face!
What fascinates you the most about the makeup industry?
I'm in awe of the talent of my fellow makeup artists, internationally and in Pakistan, whose work and aesthetic I appreciate and learn from. As a professional makeup artist, I'm thrilled that no two days are ever the same. Over the years, being in this field has allowed me to meet some fantastic people who I first met as makeup artists but I'm now lucky to call friends.
What are three makeup trends you believe will never go out of fashion?
The red lip: I call the red lip 'a power lip'. It instantly adds a certain je ne sais quoi to the wearer. And yes, a red lip can suit everyone, as long as you find the undertone that suits your skin tone and you know how to apply it according to your lip shape.
The matte black smokey eye: A dark, sultry smokey eye with a nude lip will always be a staple for me. It's a look that you can alter according to your taste but if you're looking for drama, a matte smokey eye is the way to go. Incidentally, it is the one look that I get asked for the most.
The bronze eye: Possibly my favourite look on desi skin, a bronze eye brings glamour to a party like nothing else. Think dewy skin, fresh lip colour and shades of bronze and brown on the eye. Is there anything better?
What makeup products do you use on a regular basis?

I'm obsessed with MAC and Charlotte Tilbury – the products and, more importantly, the philosophy behind these brands. Product wise, I'd say five things that you'll always find in my makeup bag are: MAC's 'Blacktrack' eyeliner, a peach coloured lipstick (that I often double up for crème blush on the go), a NARS or Luscious blush, a L'Oreál mascara (I'm in love with their formulation) and the Charlotte Tilbury 'Flawless' pressed powder.
How do you deal with customers who are unhappy or dissatisfied with the final look?
Alhamdulillah, I haven't had many difficult clients or people who've left unhappy with the way they look. I like to work in a collaborative way; I keep checking with clients to see if they're satisfied with the makeup. At the end of the day, they have to wear makeup on their face and if they're not happy with the look, what's the point?
Who is your favorite celebrity makeup artist and why?

It has to be Mickey Contractor – the man who redefined makeup for South Asian media and celebrities. Think back to Preity Zinta's 'no makeup' look in Kal Ho Naa Ho or Rani Mukherji's kohl-rimmed, brown smokey eyes from the 2000's. Mickey revolutionalised the makeup industry! To this day I feel that a lot of the newer makeup artists follow his aesthetic when it comes to doing celebrity makeup. I also really admire Charlotte Tilbury and Patrick Ta's makeup skills. In Pakistan, I think Omayr Waqar and Babar Zaheer are doing some great work – especially the work that they have done with Mahira Khan; it's stunning!
How do you keep yourself informed on all the latest beauty trends?

I have an Instagram addiction (at least my family thinks so), but to be honest, keeping abreast of all the trends and new products is hard work. Luckily, I do enjoy it so the hours spent on research don't feel too tedious.
What is one piece of advice you regularly give customers about taking care of makeup?
For a makeup artist to say this might sound a bit strange, but I find myself saying 'less is more' more times than I would like! I also encourage people to go for what suits them and their unique features rather than going for cookie cutter looks. This is especially true for brides. I always ask them to come for a consultation before their big day. It's a session to get to know them better – so I can get a sense of what their personal style and personality is. That way, we're both on the same page.