Hania Chima might not be a household name yet but she has achieved significantly more than a regular girl her age. Fond of teaching, acting (she played Mahira Khan's sister in Shoaib Mansoor's 'Bol' back in 2011), traveling and fashion, she has delved into different mediums, be it performing in Ajoka Theatre, raising a voice for the voiceless, or starting her own clothing brand. She also worked on the pre-production of Bollywood's, 'Lunchbox', while a student at Harvard University. But lately, she has been in the news for producing the recent film, 'Laal Kabootar', with her brother Kamil Chima.
We get to know this multitalented a little bit better in an in-depth conversation. Browse down to learn more about how she manages to do it all!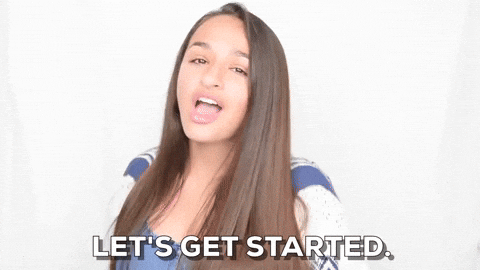 Describe yourself briefly:
I'm a Lahori! I did my schooling at Convent of Jesus and Mary and for my undergrad I went to Harvard University. I majored in Sociology and minored in filmmaking.
How did you get into filmmaking? Was there a moment where you realised filmmaking would be your full time career?
There wasn't any particular event as such, however my mother exposed me to theatre from a very young age. That must have subconsciously coloured my interest in storytelling.
How did you decide on the cast, team and script for Laal Kabootar?
We took our time with the script and let it evolve for 2 years. We would brainstorm and hold focus groups. We even hired people to tear our drafts apart! We wanted to address every weakness in the story from the scripting stage, rather than finding out through the audience. We wanted the cast and team to also be just right. We wanted to work with individuals who had a spark. The cast and team were chosen with the same care that we put into writing the script.
What advice would you give to someone who wants to create/produce films?
Don't just study film. Films are only a medium of expression. They are useful if you have something to express. Have opinions and care about things outside of films. Then make films to express those things.
What makes a film great for you? Which themes are explored in your film?
A film is good if it has compelling characters and a gripping story. There are multiple universal themes we explored in our film through our characters, such as greed, power, love and revenge.
What films have been the most inspiring or influential to you and why?
'Life Is Beautiful' has got to be the most powerful film I have seen to date. It shakes you to your core while making you laugh throughout.
Have you ever gotten angry at an actor or a colleague? What sets you off?
Many things can make me angry but as a producer I try to keep my cool no matter what, so that I don't panic the whole team.
How did your love for movies begin?
I guess during college, when my brother Kamil and I decided to start something of our own. We decided on films as they not only allow one to express themselves and connect with a large audience, but keep life exciting. Every time you release a film you have to start again from scratch for the next one.
We are recognised because of our success – but we are successful on the back of our failures. We learn the most when things don't work out. And yet never discuss failure. Which setbacks (of your own) have you been able to learn from? How did they change you and your process?
Rejection was a very formative part of our process and as first time producers we heard it a lot. But we made a concerted effort not to let it get to us.
We started to look at each rejection as an opportunity to grow and learn, and see something we were not seeing before. We would work on making our project better through the help of everyone who took the time to assess our work and point out its flaws. Whenever someone said no to us, it gave us a reason to improve ourselves in order to hear a yes the next time.
Film, perhaps more so than any other medium, is the compromise between art and commerce. Did you produce with budget limitations in mind?
Yes we produced it with budget limitations and found creative ways to make the film look bigger than our budget allowed. The team gets all the credit for that.
If there is one or more thing you think would improve the Pakistani film industry, what would it be?
It would be great to see diverse films from different genres coming out of Pakistan.