In 2016, the number of people estimated to be suffering from mental health issues like depression and anxiety amounted to roughly 1.1 billion. Since then, numbers have likely continued to rise. Moreover, studies have also shown women especially on average are a) more likely to suffer from mental health issues, and b) less likely to talk about them. The taboo in Pakistan surrounding depression and anxiety disorders only serve to aggravate the individuals suffering even more. For the women who cannot seek out full time therapy, we've enlisted the help of a trained therapist. You sent us in your questions – here are the answers!
"I'm in college right now and if I'm being honest I feel like I'm failing everything academically and personally. It feels like the world is just collapsing around me, I can't get any work done because of the constant anxiety that surrounds me and not being able to physically go to school has reduced my attention span. I don't even have the will to try anymore. I don't know what to do. Please help. "
Shahrukh's Response
Dear Anon,
I can only imagine the kind of anxiety you must be feeling right now – the pandemic has impacted so many people around the world, especially students. Let's talk about this more and see how we can help you find a little more grounding in your own learning experience, and to help you through this unprecedented time.
COVID-19 And Its Impact On Students
We have seen the effects of the pandemic in so many aspects of our lives, on both a macro and micro level. The world is scrambling for some kind of normalcy, while simultaneously trying to adjust to the "new normal". In the latter scenario, most students as well professionals have had to shift their activities and classes and meetings online. After reading up on this issue and talking to several students from different levels of the education sector, it's apparent that the shift from in-person to online has had a major impact on the quality of a student's educational experience. What I've noticed is increased levels of anxiety, lack of motivation and a general case of exhaustion – remember you are in the middle of a pandemic! There's a lot of change happening, and that is bound to have an impact and take a toll. 
When it comes to education, one of the things people often overlook is the fact that it's not just about the formal, learning side, but also the sense of community, connection and movement that's created. This becomes difficult to do online, where students just attend classes from their bedrooms and move onto the next. With the shift to online, most students will find themselves in the same environment from morning till night, staying in one enclosed space for extended periods of time. This is a huge shift from the in-person routine they had back in school, that involved activities, socializing, connection and even travelling from one place to another.
So, what does this mean? How can students adjust to the new normal of education and online learning?
Staying In Touch With Elements Of School
As stated before, school is more than just books and classes, it's other things in between. So, here are some things you can try out when it comes to your studies:
You are doing your best (a gentle reminder)

: while it has been a year to the pandemic, it's important to remember that it's still early and we are still adjusting to life in a way that we've never experienced before. Allow yourself the space to just process whatever is happening and know that you are not alone in experiencing this. Students and workers all around the world are experiencing similar emotions, and it's okay if things aren't okay, and it's okay if you're finding school and concentrating a little challenging right now. 

Try to stay connected with your goals

: reflect on the reasons you're studying. What are some of the long-term goals and plans you have once your education is finished? Hold on to those goals and keep them within focus, reminding yourself of what it is that's keeping you going.

Routine

: this is an important one. Start your day off like you would if you were still in school. Get up, shower, eat breakfast, fresh clothes. It's tempting to just wake up right before class and take it from bed, yet it can really impact your learning.

Set goals for the day

: set small goals for each. Whether it's a chapter you need to finish or a paper you need to get done. This way, you have something tangible in front of you, and not something vague. This might help add more structure to your learning experience, and perhaps something that might help minimise some of that anxiety.

Moving around

: staying in one place for extended periods of time can take a toll on your body in many ways: your posture, the energy that's built up in the day, and just the amount of time you spend in front of your scream. So, make sure you move around during breaks. Call a friend, walk in the garden, dance around your room, do whatever it is that you need to do. 

Connect with your peers

: whether it's through study groups (online or in-person), or even just discussions over WhatsApp, try to maintain as much of a connection with others as you can manage.

Try to take your classes from a room that isn't your bedroom (if possible)

: separating your workspace from your bedroom can make a world of a difference. Your mind can separate the spaces and will make associations accordingly. If this is not an option, try to designate a space in your room that is just for work and studying. 

Find activities outside of school that energise and replenish your energy levels

: whether it's exercise, meditation, yoga, spending time with friends and family or even just dancing to your favourite song, find something that helps you feel more grounded. Take a break and have some fun, Anon. 
Anon, you're struggling right now, and I know first-hand how scary that can be. I'm here to tell you that it's alright, that you're human and that you are not alone right now. Do the best that you can right now, and take care of yourself if you can. I hope you were able to take away something from this article, and that you'll be able to find a way to ground yourself during this extremely challenging time. I wish you all the best on your journey towards healing. Best of luck and stay in your power!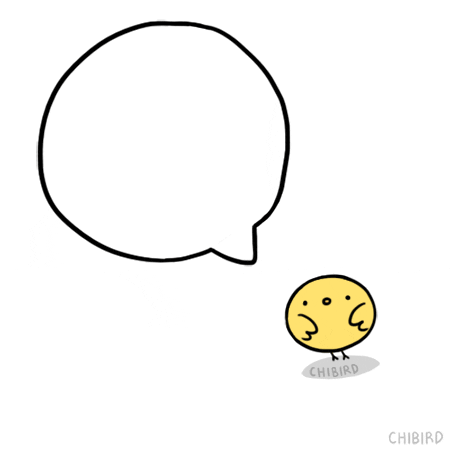 The above article is written by Shahrukh Shahbaz Malik who is trained in humanistic integrative counselling at CPDD in the UK and currently has her own private practice in Karachi. The views expressed in this article are those of one expert. They do not necessarily represent the views of Mashion, nor do they represent the complete picture of the topic at hand. This article is for informational purposes only and is not a substitute for medical diagnosis or treatment