If you want your scalp to live its best life, scrubs are the answer. When your scalp is happy and clean, your hair is able to grow longer and stronger. However, if you don't start taking care of your hair at the root and making sure your scalp gets all the TLC it needs, it will result in a build-up which can weaken your hair follicles over time – that's where scalp scrubs come in. Keep reading to learn more about them: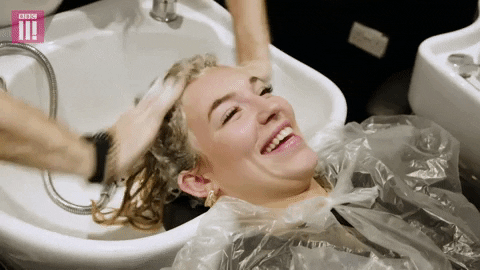 Just like your face and body, regular exfoliation is key for a glowing complexion, as well as breaking up the gunk that can accumulate at the surface of your skin. Scalp scrubs do just that, except for your hair; they remove dead skin, excess oils, and product buildup. 
With the exception of people with skin conditions like psoriasis or eczema, everyone can benefit from scrubbing, but they're especially helpful for people who experience dandruff, dryness or excess oil production. If you have fine hair and you see it getting limp, once you scrub and remove all that excess oil, you're going to regain so much body. 
Applying a scalp scrub with massaging techniques also helps to relieve scalp tens, which in turn supports follicle health.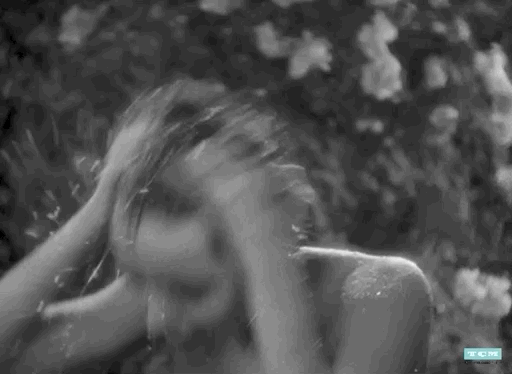 The Benefits Of Scalp Scrubs:
Removes buildup: Not exfoliating your scalp can cause buildup and dandruff. When there is buildup, hair follicles get blocked, which means the hair does not grow as healthy as it should; exfoliating helps to keep the scalp free from this. It also removes product buildup from hair spray, gel, dry shampoo and other styling products.
Encourages hair growth: Using a scalp exfoliator consistently can create a healthy, buildup-free environment for hair to grow. By removing dead skin cells on the scalp, you're lowering the enzymes that contribute to the natural shed rate. Removing dead skin cells also encourages cellular turnover on your scalp, allowing for fresh, healthy new cells to surface.
Promotes shiny hair: When you exfoliate your scalp, you're clearing up the follicles which the hair grows from. This way your hair will grow out healthier, making it look shinier
Prevents dry scalp/dandruff: Having flakes on your scalp doesn't always mean you have dandruff — it could be an indication that the scalp is very dry and/or irritated. Dry scalp and dandruff are two totally different things. Exfoliating the scalp allows for its natural oils to nourish so that the scalp and hair is healthy—  this helps keep hair dandruff-free and prevents an overall dry scalp.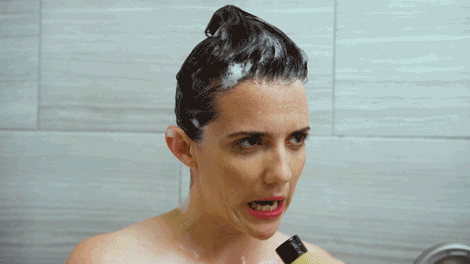 How often you exfoliate your scalp will vary, but the idea is to do it once every seven to 10 shampoos. With a healthy scalp, it should never be frequently needed unless you have an excessive amount of product on your head (avid hair gel and dry shampoo users, we're talking to you). To get the most out of the process, go for scalp-friendly products that target their formula on natural ingredients, and are as kind to your hair as they are to what's underneath. Remember – one of the best ways to achieve rapunzel-worthy tresses is by keeping your scalp in tip-top shape.