Looking for a new show to binge watch? Contributor, Hafsa Shorish, thinks it should be Diriliş: Ertuğrul! The show has a rapidly growing fan base that has exported the show to 60 countries. It has successfully captured the attention of television audiences across Turkey and other countries including Pakistan, Middle East, Britain, the US and South Africa. Keep reading if you still need to be convinced to add this show to your watch-next list!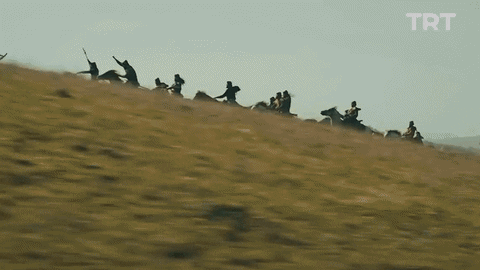 The show is based on the history of the Muslim Oghuz Turks in the 13th century. It revolves around the life of Ertuğrul, the father of Osman I, who was the founder of the Ottoman Empire. It gives a glimpse on how the foundation of this empire was laid out. 
The show is punctuated with plenty of meaningful life lessons and values for muslims all across the globe. All the characters are carefully carved out – there is depth and dimension of evolution in each one of them, which is what makes the cast so original and their journey believable. 
The 6 Things Ertugrul Focuses On:
1. Islamic Culture: The show puts focus on Muslim values and traditions in a manner that demystifies it for non-muslims. Special attention is given to minute details, from the food they eat to the costumes they wear. The series has successfully reconstructed the image of honest and god-fearing muslims.  It also handles with great care the description of daily life, folklore, commerce, traditions and festivities of those times
2. Brotherhood and friendship: It emphasises on the idea of harmony and integration of a tribe. Ertugurl's bond with his real brothers evolves over the show, but his alps are the ones who manifest exemplary traits of friendship and brotherhood. They all remain fiercely loyal to him and his cause. Turgut, Dogan, Bamsi, Samsa, Tugetin, Dumrul, Aliyar and many more do not hesitate to sacrifice their lives for the mission. Together, they all manage to build a self-driven community on the foundation of mutual trust and comradeship.
3. Family Spirit: Ertugrul is a complete family man. He takes care of his family, obeys the command of his parents and never abandons his responsibilities. In addition, he is never reluctant to speak his mind and follow his heart which often comes across as him being stubborn. There are numerous examples of him in the show where he puts the interests of his tribe and fellowmen before his personal aspirations. He treats everyone with respect, cares for his brothers, stays patient in times of adversity and help others during hardships. He refrains from hurting anyone intentionally by his words or deeds and champions the cause of justice.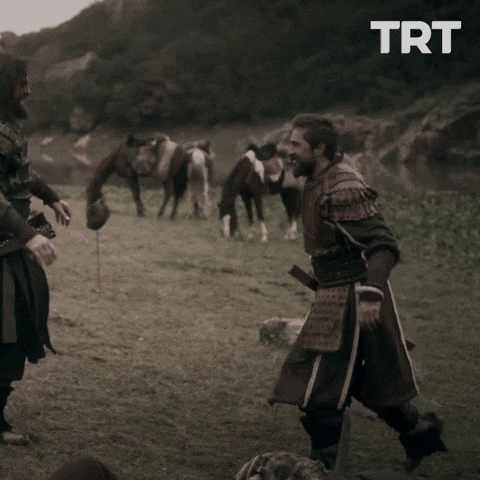 4. Faith : The series describes the Islamic faith in a very simplistic, yet wholesome way. It rightfully portrays Islam as a religion of peace and justice. The absolute belief in Allah is a refreshing and recurring theme. It is emphasised in the show by the powerful character of Hazrat Ibn-e Arabi who narrates different stories from the time of Holy Prophet Muhammad (PBUH) and shares verses of the Quran to motivate Ertgurul during different times. 
5. Unity is strength: Ertugrul and his men are a deadly force to be reckoned with when they're together. They defeat the Mongols, Crusaders and the Byzantine Empire because of their unity of purpose. With unexpected twists, intriguing betrayals, and unprecedented disappointments, the series presents us with the beginnings of an empire that lasted 6 centuries. It also highlights the traitors and enemies who pose as weak links within the muslim community.
6. Independent and inspiring women: Women are shown as being equal stakeholders in important decisions. Their interests are not merely restricted to clothing and opulence. Instead, they are shown as extremely hard working, brave, supportive and skilled individuals.  Be it Hayme, Halime, Selcan or Asliha – all of them proved that they are beyond the superficial needs of the material world. They are the ones binding the tribe and in particular, their units. They weave rugs, do all the chores by themselves, raise kids and are also highly entrepreneurial. From handling birth deliveries to healing the sick, they do it all.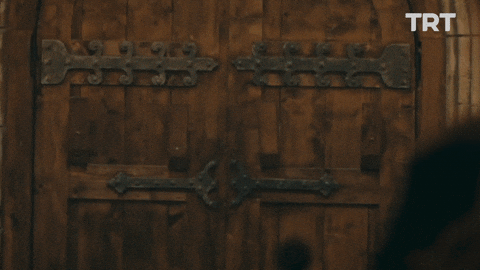 Ertugrul has broken records across the globe. It ended with its 5th season earlier this year, but is available to watch on Netflix with english subtitles. So, what are you waiting for? Happy watching!