Over the past two years, Pakistan has seen a rapid increase in co-working offices that aim to increase networking between professionals, enhance productivity and bring structure to the days of freelancers, remote workers, and independent professionals. Co-working spaces create the perfect work environment for you with colorful workspaces enriched with bright office plants, large windows to create openness, coffee on tap, diverse individuals hard at work in lounges, desks, and kitchen benches. Hence, Mashion has compiled a list of co-working spaces in Pakistan's major cities so that you can reach your maximum productivity in this thriving ecosystem.
Lahore
COLABS
Situated in Lahore, COLABS is Pakistan's largest collaborative workspace thoughtfully designed to enable people and businesses to grow. They aim to inspire collaboration, productivity, and innovation through their platform and network. COLABS has a variety of choices suited for your work from coworking spaces, to private offices, and meeting spaces.
Daftarkhwan
With their motto #morethanjustanoffice, Daftarkhwan is a meeting point for entrepreneurs, a resource palette for start-ups, and an open call for collective action. They aim to deliver an agile workplace that can adapt to the evolving needs of the modern-day and offer high-performance & vibrant work-space that attracts and retains talent. Daftarkhwan's focus is to foster a community of professionals & entrepreneurs pursuing diverse career paths and to equip them with the infrastructure designed for collaborations & collective learning.
Kickstart
Kickstart is Pakistan's largest coworking space operator with a mission of creating ease of doing business for SMEs, Startups, and Freelancers. They take care of all office amenities from the Internet to power backup and repairs & maintenance to the cleaning of washrooms while you focus on what matters the most – your work.
Popcorn Studio
Popcorn Studio provides an affordable and high-quality workspace environment where you can work, collaborate, and innovate. The idea of the co-working space was to provide remote workers, entrepreneurs, and freelancers in Pakistan a decent spot which they could call their office. Popcorn Studio plan on providing affordable workspaces and support systems in terms of workshops, events, and networking.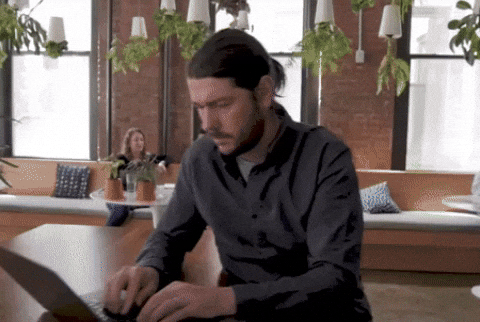 Karachi
Pinkygul
Created and run by Mishayl Naek, Pinky Gul is a women-centric co-working space with a mission to create a safe community for women. Their aim is to create a retail space where women can exchange ideas, enjoy themselves and build relationships. As Pakistanis – in particular women – we are drifting further into social siloes, Pinky Gul is working towards providing a vital Third Space for women to connect, learn, and grow.
Emerge by Fusion
Emerge is a women-centric workspace that provides a platform for women to commence businesses all over the country. Due to the lack of entrepreneurship opportunities for women, Fusion4 realized the need for a female-centric workspace and created Emerge, an equipped workspace for women entrepreneurs under one roof.
The Workplace
Based in Karachi, The Workplace is the perfect place where you can nurture your business, explore new ideas with other creators, and be inspired to work. Workplace welcomes start-ups, serial freelancers, and women business owners to achieve their desired productivity through their co-working spaces.
Sandbox
SandBox is a shared workspace created specifically for freelancers, startups, small business owners, telecommuters, and other independent professionals. Sandbox understands that while working for yourself can be liberating and satisfying, without the right facility, it can also be unproductive and lonely. That is why it creates a safe community for networking and enhancing productivity, through its creative office spaces.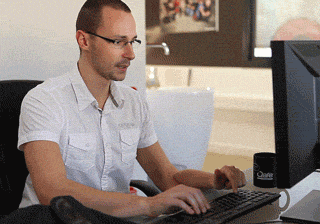 Islamabad
WeCreate
WeCreate Pakistan serves as an entrepreneurial community center for women interested in starting or expanding an existing business. Their co-working space provides a flexible option for women business owners or workforce looking for a community of liked-minded entrepreneurs and a place to focus on what is most important to growing your business. Well-lit and open, the co-working area is the crowning gem of the center as it is one of the few co-working spaces and women-led enterprises in Islamabad.
Launchpad 7
LaunchPad7 is the closest thing you'll get to work from home with the aim to create a comfortable coworking space with all learning resources alongside any other ones available at immediate reach where you get the comfort of home and the pleasure of company without the obligation of actually having to interact. It offers a range of areas where you can work, relax, or interact.
KNCT
Started by two friends, Mustafa MInhas and Sufwan Sarwar Gondal, KNCT is a co-innovation space launched to bring innovators and creators to communicate, connect, and share their ideas. A platform that offers Digital Skills and Skill Development courses, training, and workshops. They provide opportunities and resources to build a strong community that can contribute to the ecosystem.
Twinhub
Centered in Islamabad, Twinhub is a co-working space with the purpose to create an environment that allows you to focus on what's really important – getting your work done and meeting interesting people. With social networking, fun activities, and flexible timings, Twinhub provides entrepreneurs and freelancers with the opportunity to work hard and enjoy life at the same time!