Given that we spend most of our formative years in school, it's important that these institutions are safe spaces and conducive to a healthy growing environment. However recently, a wave of stories have shown us how far off we are from this ideal, and how our educational institutes have become a breeding ground for bullying and harassment. With social media becoming an integral part of our daily lives, bullying and harassment have also infiltrated online spaces. It is incredibly difficult to be the target of such aggression but it is important to know that you are not powerless against your bullies and/or harassers – there are in fact several laws that might help you navigate through this situation. Keep reading to find out the ways you can legally protect yourself: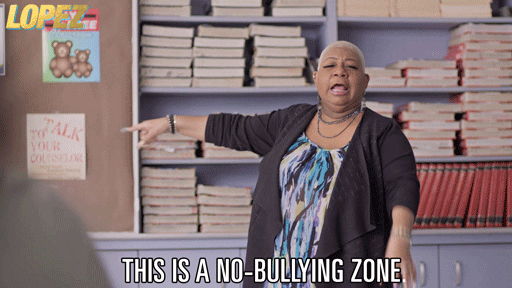 If You're Being Bullied Online
The Prevention of Electronic Crimes Act, passed by the National Assembly in 2016, deals with various acts of online harassment, including the following:
Spreading false information about an individual to harm their reputation or infringe on their privacy

Cyber-stalking, which includes repeatedly contacting someone even after they have expressed disinterest and spying on them, with the intent to intimidate or harass said individual

Spreading or displaying images or videos (this includes sexually explicit images, even those that have been falsified) without the individual's consent 

Producing, offering or distributing child pornography

Gaining unauthorised access to an individual's personal device and using or spreading their data without permission
Under this act, cyber-crimes can be punished by a fine, imprisonment or even both, with stricter punishments for harassment against minors (i.e. individuals under the age of 18). You can go through the Federal Investigation Agency (FIA) to report online harassment by calling their helpline at 9911 or filling out an online complaint at http://complaint.fia.gov.pk. You can also contact the Pakistan Telecommunication Authority (PTA), which can block and remove numbers if you are being harassed through calls or text messages.
Another great resource to turn to is the Digital Rights Foundation (DRF). This organisation has been working to make online spaces safe for users, especially women, through their research and advocacy. They also work to educate individuals on their digital rights and the steps they can take to protect themselves online. You can call their helpline at 0800-39393 for legal advice and psychological counselling, as well as additional digital security support. You can also check out their guide book to digital security here.
If You Are Being Sexually Harassed
There are a few laws under the Pakistan Penal Code that cover harassment of women and children. These include:
Under Section 509(i), an individual cannot insult a woman's modesty through either gestures or words

Under Section 496C, an individual cannot falsely accuse a woman of having sexual intercourse 

Under Section 354, an individual can be charged for assaulting or using criminal force to outrage a woman's modesty, as well as for stripping a woman of her clothes in view of the public; the latter is punishable with imprisonment for life or a death sentence, and a fine.

Under Section 366, you cannot force a minor (defined as an individual under the age of 18) to have sexual intercourse
However, it is also important to know that the legal system within Pakistan comes with its own set of obstacles, often making it difficult for victims of sexual harassment to find justice, despite clear indications from the law that such behaviour is illegal.
Our Opinion:
While perpetrators of sexual harassment and bullying should be held accountable, we also need to confront the system that lets such behaviour run rampant and unchecked. Schools need to implement anti-bullying campaigns, and ensure that teachers and employees complete sexual-harassment training. They also need to have clearly defined policies on harassment, inappropriate behaviour and bullying. Parents should talk to their children and inform them of their rights. These steps are necessary in order to actively denormalise harassment of any and all types. Too often we brush it off as nothing or a common occurrence – that needs to stop. Doing so would not only help in curbing such aggressive behaviour and make it harder for perpetrators of harassment to get off scot-free, but it would also help victims open up and allow them to report traumatic experiences without fear of being further ridiculed or dismissed. 
Most cases of harassment go unreported in Pakistan and the complaints that are reported, often end up withdrawn because of a variety of reasons: intimidation by the perpetrator, fear of being ridiculed, the list goes on. The legal system is not always a safe haven for victims, but we still have the power to make sure these voices are heard. We've seen this most recently in the case of the stories that poured forward about 4 particular teachers at Lahore Grammar School's (LGS) 1A1 branch. They were accused of sending inappropriate photographs and messages, as well as making sexual advances on some of the students. This has now led to the accused teachers being fired and three administrative employees being suspended. The District Education Authority has also formed a three-member committee to probe into the matter. And, perhaps most importantly, it has sparked a much needed conversation about the silent plague of harassment in our society. We've also seen other stories come to light, like one of a 15 year old autistic boy being cyberbullied by a group of teenagers older than him; they repeatedly added him into a group chat and then proceeded to call him names, shaming him and even going as far making jokes about sexually assaulting him. The story was widely shared on social media and forced us to grapple with the rampant presence of bullying online. 
If there's anything to learn from recent events, it's that speaking up is not a fruitless action. Your voice matters and it has the power to bring about change. Your voice can help break the stigma around being a victim of harassment; it can tear down the shame associated with it and it can help other victims – your voice can serve justice.