In 2016, the number of people estimated to be suffering from mental health issues like depression and anxiety amounted to roughly 1.1 billion. Since then, numbers have likely continued to rise. Moreover, studies have also shown women especially on average are a) more likely to suffer from mental health issues, and b) less likely to talk about them. The taboo in Pakistan surrounding depression and anxiety disorders only serve to aggravate the individuals suffering even more. For the women who cannot seek out full time therapy, we've enlisted the help of a trained therapist. You sent us in your questions – here are the answers!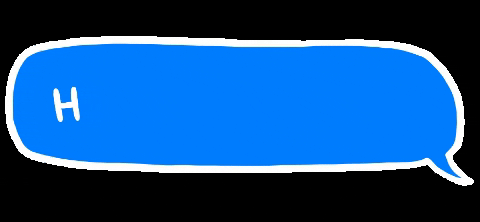 "I try so hard again and again, yet I never succeed in anything, especially academics. The guilt of wasting my parents' money and the fear of having a failed life makes it really hard for me to focus on anything, even basic daily life activities. No matter how much I try to avoid it, I constantly feel trapped and hurt by it. I just cannot take anymore failure because despite giving my best, nothing happens."
Dear Anon,
I hear you. The pressure of success, academic or otherwise, is a narrative that a lot of us can relate to. As you said, while you do try to avoid it, it has a way of coming back and hurting you again. Let's look into this a little more and see how we can help you through this.
The Weight Of The Word "Failure"
We hear it every so often – the world around us, our family, friends and even from ourselves. Though, interesting, isn't it? As humans we're essentially designed to fail at one point or another. Yet, there's so much shame around the idea of it. Something to consider is that most of us learn from our mistakes, and that failure is part of that process – think of the people we associate the most with success: Bill Gates, J.K. Rowling, Einstein – they all went through their trials and failures before they got to a place of recognition. The one thing they all had in common was that they didn't give up. 
Failure, or as I like to call it "an opportunity for growth", will come with feelings of anger, frustration, even sadness, and that's okay. Just remind yourself that this is part of the process, and that while you may not see it, with each mistake you make, you gain a great deal of wisdom and understanding. 
You're human at the end of the day, Anon, and while society may not fully emphasise the need and inevitability of making mistakes, I'm here to tell you that there isn't a single person who hasn't faced some kind of hardship or struggle, just like you. You aren't alone. There are about 7 billion people with you. Remember that.
Utilising Your Mistakes
As said before, making mistakes is part of the process, but where does one go from there? How can you learn from your experiences? Here are some things you can explore:
Reflect on your growing edges and understand your strengths

: each one of us will have an area of growth that we would like to work on. In the context of academics, you might find that you are stronger in some subjects than others. Some are better at Mathematics or sciences, while others may excel in the humanities or social sciences. There might also be those who fall outside of both categories and might consider themselves to be more creative and might find themselves leaning more towards music, art, drama, dance, cooking etc. There's also those who might excel at physical activities and might choose to go in that direction. The idea is to stay mindful and open to where your strengths and passions lie. 

Try to move more towards a growth mindset

: in the face of failures, we tend to be a little hard on ourselves, don't we? We might begin to berate ourselves and hold ourselves to a standard of perfection and continue to attack ourselves for falling short. Take a pause, forgive yourself, be easy on yourself. Instead of seeing failure as a reflection of inadequacy or not being good enough, think of it as an obstacle that you're overcoming in order to reach your goal. 

Get Help

: whether it's from your teachers, peers or a tutor, it might help to explore what you're struggling with. Is it a specific subject? Are you finding it difficult to understand the material? Do your nerves get the best of you before an exam or a test? Are you finding it difficult to focus? There are many things to consider in this situation, Anon – and it would help to reflect on what it is that might be challenging for you. Understanding those challenges will help you overcome them a lot better. 

Even in the face of hard work, you can still fail, and that's okay

: sometimes it takes a while to achieve your goals. Be patient with yourself and be kind. Academics can be really tough, and it's alright to struggle. The idea is to do the best you can in any given moment and continue to learn. This is something that applies not only to academics, but nearly every part of your life. Embrace it!

The thing about one's best is that there is always room for growth

: it's true, we do our best at any given moment and really, that is all one can do. That being said, it doesn't mean that this is your full potential. As said before, there is ALWAYS going to be room for growth, it's just about giving yourself the patience and time to reflect and learn. 
Anon, a reminder that I like to give myself and others is that humanity is designed to fail. It's part of how we operate and it's unfair to judge yourself for struggling to find your footing. Sometimes it can take a while, and again, that is okay. You will find your way soon. I hope that this article was helpful to you and I wish you all the best on your journey towards healing and growth. Best of luck and stay in your power!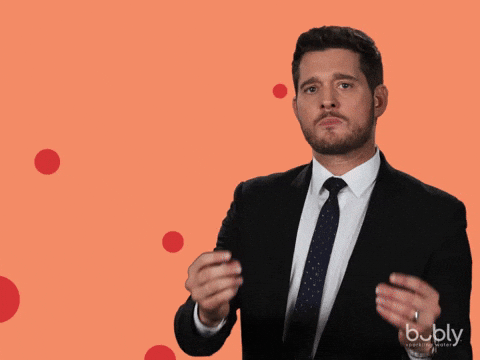 The above article is written by Shahrukh Shahbaz Malik who is trained in humanistic integrative counselling at CPDD in the UK and currently has her own private practice in Karachi. The views expressed in this article are those of one expert. They do not necessarily represent the views of Mashion, nor do they represent the complete picture of the topic at hand. This article is for informational purposes only and is not a substitute for medical diagnosis, treatment or therapy.