In 2016, the number of people estimated to be suffering from mental health issues like depression and anxiety amounted to roughly 1.1 billion. Since then, numbers have likely continued to rise. Moreover, studies have also shown women especially on average are a) more likely to suffer from mental health issues, and b) less likely to talk about them. The taboo in Pakistan surrounding depression and anxiety disorders only serve to aggravate the individuals suffering even more. For the women who cannot seek out full time therapy, we've enlisted the help of a trained therapist. You sent us in your questions – here are the answers!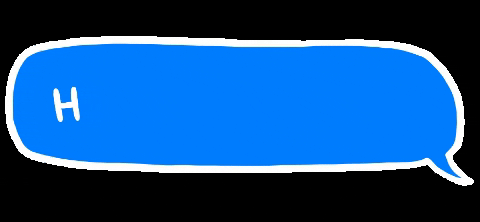 "On the 22nd of May, I lost my mother. My mother was diagnosed with COVID-19 on 15th March and fought tremendously for 68 long days but unfortunately passed away due to post COVID-19 complications. Those 68 days of my life were the hardest. From wearing PPE and entering the ICU, to watching numerous patients pass away in front of my eyes, it was all very traumatising; and seeing my mother coming out and going into NIV was more devastating and listening to her recite her shahada was the worst of all. Although her health was only deteriorating I was unable to accept it and was full of hope, even though she was on life-support. The call from the ICU to tell me about her death took away my soul from my body. Since then, I rarely cry and it is almost as if I've lost the purpose of life. I've watched thousands of motivational videos but I still lack the desire to take out my books and start studying for my A-Levels or working out as my mother was the person always encouraging me to look forward. I am always faking my emotions and laughing in front of my friends and family. Life has suddenly become extremely hard. Maybe it's wrong of me to say, but I almost feel suffocated as my relatives fake their sympathy towards me and every now and then people try to take my mother's place.
I know that life in Dunya is not supposed to be fair and we all share ups and downs, but I'm failing to realise these simple words. It would be really helpful if you could help me to start again. How do I cope with this?"
Shahrukh's Response:
Dear Anon,
I am so sorry for the loss of your mother. Loss in any form is hard, but the loss of a parent is one that can be really difficult to get through. You must be experiencing so many difficult emotions, and my heart really goes out to you at this time. While I can't take away your pain, what I can do is remind you of what you can offer yourself during this really challenging time in your life. 
Time, Acknowledgement And Kindness: Three Things To Give To Yourself
Anon, as humans, we are meant to face several losses in our lives, each one having its own level of impact, and while there's no generalisation in terms of the process, one thing that I can say is that the closer your relationship and the deeper your attachment, the larger the impact of the loss. A bond between a mother and a child is one that holds a great amount of power – and that kind of loss does tend to leave its mark, a big one. 
A mother is someone who has been a part of your life since the day you were born, someone who took care of you, and someone you relied on for care. The natural cycle of life generally dictates that we all go through the loss of a caregiver at some point in our lives, and it's a devastating thing to face. The important thing to remember is that grief is a process, and it is different for each person – at times the emotions might be so overwhelming that every day tasks become more difficult, you may even experience numbness and disconnect from yourself and your body. On other days you might just be okay for a while before the grief hits you again. It's also okay to be angry and frustrated at your relatives – there's no such thing as wrong emotions. 
The bottom is: there is no right or wrong way to grieve. Your process is your own, and you don't need to pretend you're okay, because you might not be and that is okay. Give yourself space and time to acknowledge the magnitude of your loss, Anon. Yes, life in this world does come with highs, lows and injustices, and while this might be true, it doesn't make the pain any easier. In the end, you are a human being, and you are designed to hurt and feel pain in the face of losses. Stay mindful of what you need for yourself at this time – think of yourself, be selfish – you're allowed to!
What Can I Do To Take Care Of Myself?
Just like when you injure yourself physically, you do what you can to take care of yourself until you feel better – rest, medicine, see a doctor etc. In the same way, when you go through something as difficult as the death of a parent, you look after yourself. Here are some things you can do to support yourself:
Look to your support system for help

: friends, family, whoever you consider close to you. They may not be able to take the pain away, but they are there for whatever you need – even if it's just to sit in silence or hold you when you need to cry, and talk about what you're feeling. It's always okay to ask for help.

Grief Counselling

: if you feel that things are getting too intense, it might help to get some help from a certified mental health professional who has worked with grief. The space is there for you as you experience your emotions, and the job of the counsellor would be to hold that space for you through ways of compassion and empathy. 

Journal or express yourself through whatever medium works for you

: our thoughts might be too painful to hold, so I would encourage letting them out in the form of journaling (it can also be known as 'grief journaling'), or if that doesn't work, painting, music or any other creative outlet works too. See what form of expression works best for you. 

Take care of your well-being as best as you can

: sometimes in the midst of grief, we might begin to neglect ourselves in terms of our health. Be mindful about nourishing your body with food and water, and try to make sure you're getting enough rest (between 7-9 hours); maybe even try to add some movement to your day – a walk, or visiting a friend or running a short errand – whatever you can manage. 

Honouring their memory

: at times we feel that we haven't said goodbye properly, or that we may want to honour our loved one in some way. Some people plant a tree in their name, contribute to a cause that meant a lot to them, start a charity or even write out a post about on social media. This can be another way of saying goodbye even after their passing. 
Anon, at the end, grief is a journey that is different for each person. Allow yourself to really experience that grief, and let your emotions come as they are meant to. Take however much time you need to navigate through the process. Try to ignore the demands of our culture, which tries to set a definitive timeline on how long we're "supposed to" grieve, because it's unfair and incorrect to generalise something like this. Again, take your time, and take care of yourself! I hope you got the answers you were looking for in this article. I wish you all the best on your journey towards healing.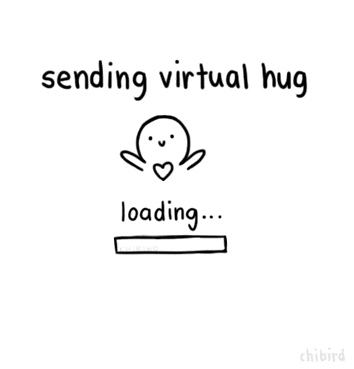 The above article is written by Shahrukh Shahbaz Malik who is trained in humanistic integrative counselling at CPDD in the UK and currently has her own private practice in Karachi. The views expressed in this article are those of one expert. They do not necessarily represent the views of Mashion, nor do they represent the complete picture of the topic at hand. This article is for informational purposes only and is not a substitute for medical diagnosis, treatment or therapy.