Fall is a lot of people's favourite season, because the weather starts to get cooler, the air is crisp, and everything feels a little cozier. It's a great time to reset and refresh your space, especially if you're a homebody. Sweaters, candles, hot drinks, and warm colours – what's not to love?! If you're not feeling the fall mood yet, we recommend these 9 items to embrace that seasonal spirit!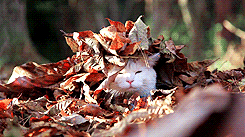 Warm Toned Liquid Lip
Fall inspired makeup is all about warm, orange and red tones and neutrals, which is why this dark nude with an orange tint from Zay Beauty is the perfect lip shade for the season. This colour is suitable for almost any skin tone, and the lipstick is highly pigmented and long-lasting, such a steal!
Plush, Soft Cardigan
A loose fit cardigan is a staple wardrobe item for fall, because this time of year is all about layering. When it's not cold enough to wear a sweater, but it's also not hot enough to just wear a T-shirt, we recommend carrying a neutral cardigan such as this plush cashmere one from Zynial. The rose buttons add a fun and feminine touch!
Apple Cinnamon Scented Candle
As soon as the weather starts to get cooler, we love lighting a candle, especially in the evenings curled up with a book and a hot drink, that's one of the best things about this season! To feel the ultimate fall spirit, we recommend this scent from Mushk with fruity top notes of cheerful apples infused with cinnamon & cloves.
Freshly Roasted Coffee
Let's be honest, we love coffee all year round, but there's just something special about a hot cup of coffee on a crisp fall morning. If you're looking to discover some new coffee brands, we highly recommend Qahwah, which has many different blends, such as this one called Muzn with hints of chocolate and earthy, spicy notes, perfect for this season!
Quirky Mug
Whether you're a coffee addict, or you love a cup of hot chocolate at night, fall is all about hot drinks, which means you'll definitely need a new mug to add to your collection. Really, can anyone ever have too many mugs? We love the text and linear design on this beige mug from Folia Creatives!
Chunky Black Boots
A good pair of black boots is definitely a fall essential, and these will quickly become your most worn shoe in your closet, because of how well it matches with everything! We recommend these ones from Almas because they're simple and classic, and comfortable enough to wear all day long.
Silver Leaf Tray
Adding minimal seasonal touches around the house with decoration pieces and ornaments is a good way to get in the fall spirit, and since fall is all about leaves, this silver leaf tray available at Ensemble Home is perfect! You can place anything you want on this, or let it shine on it's own. 
Anaar Print Scarf
The arrival of fall also means the beginning of pomegranate season, and if you enjoy eating this delicious fruit as much as we do, you'll fall in love with this handmade block print scarf from Mosaic. This scarf was handmade by Afghan refugees and organically dyed with vegetable dyes, so you're not only purchasing a beautiful piece but supporting an important cause.
Decorative Wall Platter
If you love discovering authentic handmade products crafted by local artisans, then this beige and black decorative wall platter from Hala Kashigar is something for you. Made in rural Sindh, with a floral pattern, this will definitely be a great addition to your home!