With the contribution of more than one per cent of its GDP to charity, Pakistan is known as one of the most generous countries in the world. The culture of giving charity in our community is largely inspired by the Islamic traditions of zakat and sadqa; however a majority of donations go to individuals rather than charities and organisations that are doing groundbreaking work in local communities to spread awareness and bring a change. The UN has recognised today as the International Day of Charity, and in honour of this, we have decided to highlight eight organisations and projects in Pakistan that we think are a great cause to donate to: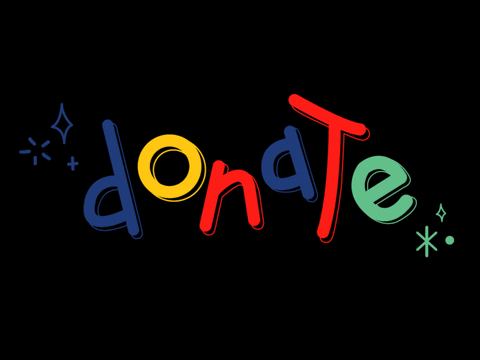 The Maseeha Ambulance Network by Saving 9
Saving 9 is an educational social enterprise working on development projects in Pakistan, providing first aid training. In 2018, they launched the Maseeha Ambulance system, Pakistan's first women-led ambulance. Their team consists of trained professionals who were previously housewives, school teachers and basic healthcare workers, and have trained over 400 women within local communities as emergency response teams. The Maseeha system is also used to educate the community on mental health, menstrual hygiene and other topics for grassroots social change.
Rizq Ration by Share Rizq
Share Rizq is an organisation which began as a Facebook group intent on providing food to families in poverty. They have now expanded vastly, and enable food sharing by creating systems such as the Rizq Ration Program, a subsidised food assistance program for families suffering from food insecurity due to economic inaccessibility. They take proper care to identify food insecure families with the help of local community organisations, and all families undergo a robust verification process before getting enrolled. By having families pay a small amount of money for their ration, and evaluating them annually to see if they are ready to graduate from the program, they are able to empower these communities so that they do not become dependent and reliant on the charity. All donors are notified via email and text once distributions take place, so if this is a cause that interests you, check out the link below.
Dar-ul-Sukun
Dar ul Sukun was founded by a Dutch nun in 1969, as a care home for children with disabilities who were abandoned by their families. They are a pioneer organisation for philanthropic initiatives in Pakistan. At their first premises, social workers, police and even relatives would bring children who are unwanted or left behind by their families due to severe disabilities. From a single home for children with disabilities, they have grown over the years developing a network of centres across Pakistan. They have a centre for socially displaced girls and women as well as a centre for senior citizens in Karachi, and a centre for orphaned and displaced boys in Quetta. They focus on promoting disability awareness and offer a broad range of services to suit people of all ages with complex disabilities.
Mashal by The Aman Foundation
The Aman Foundation is a social enterprise focused on health and education in Pakistan, and their project Mashal is a program initiated to advocate and increase literacy on mental and social health. In the sphere of mental health in Pakistan, there is a lack of awareness and facilities, thus they are working towards demystifying mental illness as a taboo topic, by providing quality information and partnering with public and private mental health facilities. They also provide mental health counselling over the phone through the Telehealth helpline.
Ayesha Chundrigar Foundation
The Ayesha Chundrigar Foundation (ACF) is a non-profit rescue organisation founded in 2013, with the first and largest animal shelter and rescue service in Pakistan for injured, abused and neglected animals such as dogs, cats, donkeys, horses, camels, etc. The animals are provided shelter, medical treatment, food and emotional rehabilitation. They neuter and vaccinate street dogs, run rescue service ambulances, and conduct outreach programmes in schools and institutes to create awareness and change mindsets. If you have a love for animals, and are looking to donate to a cause that is working towards making Pakistan a safer space for animals, ACF is definitely an organisation to look into.
Panah Shelter Home (Panah Trust)
The Panah Trust has been operating a functional shelter home since 2002 to support female victims of domestic violence, sexual abuse, assault and exploitation. They receive women and children from across Pakistan and house around 40-45 women and children at any given time. Majority of the women are married, aged between 16-40, and are mostly illiterate. Panah seeks to provide a safe and peaceful haven for distressed women, offering crisis intervention and holistic support services, such as psychiatrists, medical aid, therapy and recreational activities, so the women can reconnect with society and continue their healing journey after they leave the shelter. They cater to women irrespective of caste, creed, status or religion.
Ehsaas
Ehsaas is an aid and development charity that helps low income families to alleviate their poverty and suffering by taking care of their basic necessities of food, water, shelter, health, education and employment, while taking care to uplift and encourage them. They provide food donations, iftar meals and qurbani services to the poor, install water pumps in deprived areas, set up medical camps to treat patients, provide training in educational programmes, and more. They have helped build mosques across the country, provide business opportunities to people to alleviate themselves out of poverty, and offer marriage assistance to help parents get their daughters married with dignity and pride. Ehsaas also rapidly implements emergency humanitarian relief in areas that have been struck by calamity.
Pakistan Environment Trust
The Pakistan Environment Trust (PET) is a non-profit organisation which tackles Pakistan's environmental challenges and is committed to achieving a climate-resilient, low-carbon, and biodiverse Pakistan. They identify priority areas for climate action and aim to create measurable, sustainable improvements in Pakistan's climate by partnering with leaders from business, finance, government, and nonprofits. They have several projects such as Net Zero Pakistan which is a national collaboration aimed to deliver the goal of net zero carbon for Pakistan by 2050, the Carbon Programme which focuses on forestry and sustainable land use, and Re-Wild Pakistan which is working to re-introduce populations of the greater one-horned rhino and the cheetah into Pakistan.