Winters call for jackets and sweatshirts, while summers introduce breezy skirts and dresses. But you know what remains constant? Those good old denim jeans. They're cool, comfy and always trendy. In short, they're a staple in everyone's wardrobe. But as much as you'd want to, you can't keep wearing the same pair every year! Denim trends are getting chicer day by day and this time around, denim is getting an extreme makeover. Update your collection with these eccentric new denim trends.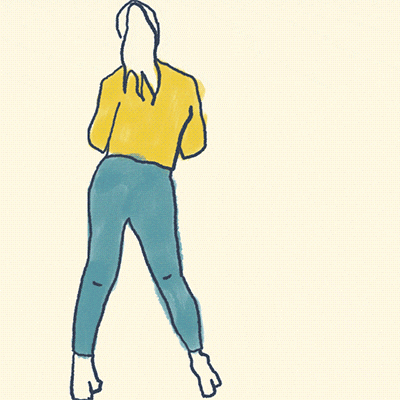 1. Straight-Leg Jeans
If you aren't rocking straight-leg jeans this year, you're not doing denim the right way. The simple straight-leg cut is back and already a favourite among street-style gurus. And you know what the best thing is? They flatter all body types! To elongate your figure, opt for a high-waisted pair or keep it modern with a cropped pair.
2. Detailed Hemlines
Gone are the days when hemlines weren't an important element of denim pants. Now they're the main attraction! Embroidered hemlines have made their way through the most popular denim trends of the year and we're here for it. From distressed to cuffed to uneven hemlines, we're dying to try them all.
3. Slit Details
After dresses and skirts, slits are taking over the pant world! Perfect for summer, jeans with slits allow you to show a little leg without being too extra. So instead of splurging on skirts, get jeans with slit details – it's all you need for that sultry, summer look.
4. Coloured Jeans
Nothing can ever replace your classic blue jeans. But it can get a little boring sometimes. We've been waiting to try out coloured denim for a while now and the time is finally here! From green to pink to yellow, coloured jeans, especially pastel-hues, are having a big moment this season. Pair them with a white top for an uber-chic look.
5. Wide-Leg Jeans
If you were missing the early 70s bell-bottom trend, we've got good news for you. Wide-leg pants have made a comeback and we couldn't be more ecstatic! Wide-leg jeans can add some much-needed drama to your look without being too flashy. Sport them with a cool tee if you're looking to go for a comfy, casual vibe – a.k.a that 70's vibe!
6. Oversized Denim Jacket
Jeans aren't the only way to incorporate denim into your closet this season! An oversized denim jacket has officially garnered closet-classic status – and for good reason. It'll instantly upgrade your look no matter what you're wearing!
7. Denim On Denim On Denim
Denim has a reputation for being a casual, everyday staple – and we get it. But if you want to make a statement with the denim pieces in your closet, we have the look for you – a full denim look. We're talking everything from your shirt, your jeans and your jacket on top. Or go the other route, and just wear a denim jumpsuit instead. It's powerful and totally stylish!
8. Thigh High Denim Boots
It's not winter right now – we get it. But this trend is so good, we suggest you get a bargain deal on a pair of denim thigh highs this season, and start wearing them as soon as it gets cooler. You'll turn every head, even in the most fashionable streets around the world, promise!