Lawn season is every fashionista's chance to play with new cuts and styles, and put their signature style on the best-unstitched prints of the season. You can't just rely on a pretty design — it's what you do with it that matters. A plain, basic interpretation could render the best lawn collections dull and boring. That's the last thing you want! Especially after the riotously long queues that you had to fight your way through to get your hands on some of these seemingly invaluable prints. This spring, take a break from stitching typical shirts and trousers and go for something outside the box. We're showing you seven unique ways to style your lawn this season!
1. Statement Sleeves
Sleeves play an important role in the overall effect your outfit has, and keeping yours standard isn't the best decision. This season, designers around the world are experimenting with statement sleeves. What's especially in are balloon sleeves and puffy sleeves – definitely worth the experiment. 
2. Flaunt The Fringe
Fringes are having a huge moment internationally. Mix and match some western trends and incorporate some funky fringes to the borders of your  shirts, sleeves, or trousers.  
3. Play With The Hemline
Get playful this season and have some fun with your shirts by changing up the hemlines. Whether you opt for asymmetrical or zig-zag, there are several ways in which you can style your hemlines.
4. Rock Those Ruffles
This is an easy addition that can take your outfit from fine to fabulous. Add frilly ruffles to your kameez to give it a more formal, glamorous look.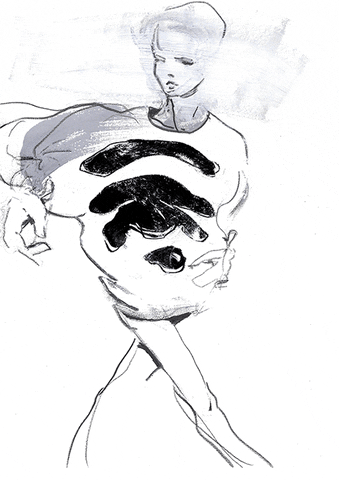 5. Tie It With A Belt
Using belts is another trend making waves worldwide right now, as spotted on numerous international runways. Give your shirts a more modern look by tying statement belts around your waist. It'll also elongate your torso, giving you the illusion of a curvier figure.
6. Let The Plants Loose 
Last year was all about straight, fitted pants and trousers. Keep it breezy this year and let loose. Paired with light, short shirts, this can be your go-to outfit this season that combines comfort and style. 
7. Choker Necklines
Choker necklaces had their day — now it's time for the choker neckline. Try a different style for a change and stitch a choker neckline on your favourite lawn number this season.