One of the biggest changes COVID-19 has brought in our lives is working from home. While it's great to see so many of us adapt to this changes and stay safe, it's also a difficult adjustment. Especially on days you wake up and realise your Zoom meeting with your boss is just five minutes away (we know because it's happened to us)! That's exactly why we've put together a list of pieces you can wear and look polished and put together in an instant. Thank us later!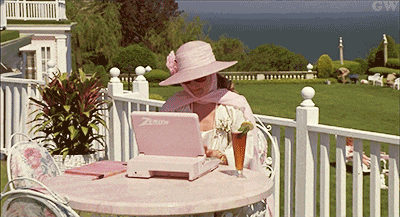 A Vibrant Kurta
These days, everyone's feeling a bit dull. One of the best ways to beat that is to literally bring some vibrancy into your life. And this bright orange Sana Safinaz kurta is the best way to do so! It'll add a pop of colour to your Zoom meeting and wake you up in an instant. Besides, we should fully celebrate summer even if just from indoors!
Comfy Sweats
Let's be honest – no one is really going to see what pants you're wearing in a Zoom meeting so why not make sure they're comfortable? These high-rise sweats from Tuhura Athletics will keep your comfortable for your hour long meetings while still maintaining a level of chic style. Plus, they're a great motivator to finally do that at-home workout you've been thinking of!
A White Kurta
We've said it before and we'll say it again: a white kurta is a must-have for all seasons and all occasions! This one from Ideas Pret is the perfect outfit for a Friday morning Zoom call! It's a fool-proof way to look elegant and put together while still being totally comfortable. Plus, white is a great way to keep cool in the summer so this piece can literally do no wrong!
A Neutral Blouse
It's important to have a good range of blouses you can put on for those intense conference calls – after all, making a good impression is key. This beige blouse from Sapphire's Western wear collection will definitely help you do that! It's a good neutral that will work for any sort of look and will keep you looking like the professional you are.
A Classic Headband
Unleash your inner Blair Waldorf with this pearl adorned headband from Noho. Not only will it keep you looking professional, it'll also add an oomph of style to your entire look that will definitely leave your coworkers impressed. And trust us, headbands are making a comeback so get on that trend!
A Basic Kurta
Nothing can beat the simplicity of a basic kurta and this one from Bare Basics is our personal fav! This striped kurta is comfortable and breezy – which is a god-send in this heat – while still being polished enough for an appearance with your colleagues. You'll be in full work mode, but you'll be totally relaxed!
A Breezy Shalwar
This is not the time for culottes or trousers of any kind – it's shalwar season! These white chikan ones from Image will keep you breezy and comfortable throughout your meeting. The great thing with shalwars is that they give you the flexibility to sit however you want – a luxury we only have when working from home! So make sure you make the most of it with this versatile pair.