We've all heard that diamonds are a girls best friend. But if you ask us, all jewellery is a girls best friend! Whether it's a statement necklace, traditional earrings or dainty rings, there's always a jewellery piece out there for every occasion. These days, we love pulling an outfit together with rings, especially the kind that speak to our personality. That's why we've compiled a list of 7 rings that are perfect for every type of girl out there. Take a look!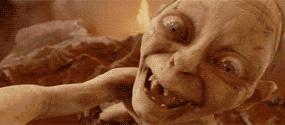 For The Trendsetter
For the ultimate trendsetter, we chose this beaded ring set from Mango. They come in versatile colours and are easily stackable. Plus the unique shape of the band is sure to catch everyone's eye. These are perfect for daily wear that'll make you stand out!
For The Art Lover
If you love anything to do with art, this Picasso ring from Rema Luxe is the one for you! With its abstract lines and unique colours, it's an art piece just on its own. Wear it for a night on the town as a statement piece that is sure to be a conversation starter!
For The Simple One
Sometimes, it's the simple things in life that matter the most. This dainty, silver ring from Nishat Linen is great for someone who wants to add a subtle touch of sparkle to their ensemble. It's delicate and feminine and perfect for daily wear or a special event!
For The One Out Of The Box
Fanas Jewellery is one of our top picks when it comes to truly unique jewellery pieces and this ring is no different! The ring has a dual band and is adorned with a gold-plated rose and beetle. The intricacy of this design is what sets it apart and it's exactly what will set you apart from the rest of the crowd when you don it!
For The Desi Kudi
While we love our traditional jewellery, there are days we want something cool and edgy that'll fit a traditional look while still being contemporary. Amna Shariff's stamped square ring does exactly that! It features a traditional block print design but the silver metal and square shape gives it a chic and contemporary feel. This is the perfect piece to wear with your funky desi outfits!
For The Philosophical One
If you live for symbolism and hidden meanings, this ring is perfect for you. Esfir's Ring of Fire ring features a black onyx stone with the Chinese symbol for 'fire' emblazoned onto it. Not only is the ring bold, it will keep everyone's curiosity piqued!
For The Environmentalist
We live in a time where it's extremely important to be mindful of where our clothes or jewellery is being sourced. That's we love Zohra Rehman and this silver stencil signet ring! The handmade ring can be custom made so you can get the initials you want and they even have a version with Urdu letters. This is one cool piece of jewellery everyone can rock!