Ramadan is a truly special time of the year but what saddens us is when those who can't or don't fast cannot get easy access to food! Why someone doesn't fast is nobody's business, but the least we can do is have food available for them. So if you're struggling to find restaurants to order from when you're not fasting, fret not because we've found seven places you can go to when those hunger pangs strike!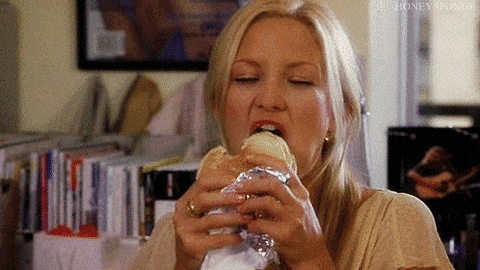 Chop Chop Wok
The most popular cuisine in Pakistan, after desi food, probably has to be Chinese food. There's just something about those flavours that we all love! And if you're looking to scratch that itch and get some delicious Chinese food in Ramadan, look no further than Chop Chop Wok. From spicy curries to delicious noodle bowls, anything you could want is available here and fully customisable! And what's even better is that Chop Chop Wok is available in Karachi, Lahore and Islamabad, so everyone can enjoy!
Address: Multiple locations across all three cities
FiShop
If you're one of those people who randomly starts craving sushi, don't worry because we have a solution for you! FiShop is the seafood heaven you didn't know you needed in your life. They use fresh fish – caught the very same day – for their dishes and have a variety of sushi options to choose from for all those sushi lovers! Not only that, they also have uncooked prawns, lobsters and all kinds of fish if you want to whip something up at home.  Lucky for us, they start delivering from 3 pm onwards so lunch is definitely sorted!
Address: Hashoo Terrace, Shop No. 35, Block 5 Clifton, Karachi
Evergreen
It's a well known fact that Mashion staffers love Evergreen – in fact, there have been days when we've had it for lunch multiple days in a row. But it's all with good reason! There menu is the perfect combination of delicious food that's also healthy and good for you! Our personal favourite is their Ceasar Salad Wrap, but if you're craving a burger or pizza and still want to be mindful of what you put in your body, this is the place for you.
Address: 45-C Khayaban-e-Seher, Shahbaz Commercial Area, Phase 6 DHA, Karachi,
Cosa Nostra
If you're looking for wholesome and hearty Italian food, look no further than Cosa Nostra. This authentically Italian restaurant is full of those delicious flavours we love and feature a wide array of pastas and pizzas that will definitely keep you satisfied! And if you're in the mood for something light, try one of their refreshing salads or a scoop of their delicious gelato. They're open for delivery and takeaway from 2 pm onwards so you'll be set for lunch!
Address: 23-A, H Block, Gulberg 2, Lahore
Rina's Kitchentte
A Lahore staple, Rina's Kitchenette is known for its deliciously comforting food and outstanding flavours. Whether it's their Smash Burger or Oriental Bowl, they have something for everyone! They start delivery at 12 pm so no matter when the hunger strikes, they'll have you covered. Just take a look at their Instagram if you need more convincing!
Address: Commercial Block 242 Y, Phase 3, DHA , Lahore & 64 Fountain Avenue, Main Boulevard, Block H, Gulberg 2, Lahore
Koi
If you're craving authentic Japanese flavours with a contemporary twist, we have just the place for you! Koi has all the yummy food your heart desires. From the super trendy hotpot to ramen noodles, you'll get a taste of Pan-Asian food like never before. They're open for delivery and takeaway from 1 pm so get your food now!
Address: Plot 5, Shaheen Market, Street 14, E-7 Islamabad
Wild Thyme
It isn't too difficult to find a good burger joint of pizza place in Pakistan. After all, our favourite pastime is eating! But if you're in the mood for adventure and want to step out of your comfort zone, we recommend Wild Thyme. This healthy eatery offers a contemporary fusion of Hunza cuisine, with amazing and new flavours! They also have a completely vegetarian and vegan menu, which is always a bonus. Whether it's their Apricot Chicken or Beetroot Soup, every dish will be an explosion of flavours!
Address: Shaheen Market, Street 14, E-7, Islamabad