One thing has become extremely clear over the last year – comfort over everything! So many of us have forgotten what it feels like to dress up, find matching accessories and put makeup on. And that's why we're so glad to have matching separates enter our lives! Whether you know them as co-ords or monochrom outfits, these are as versatile as they come. Plus, they're the perfect trend for summer since they hardly require any effort! Here are seven of our favourites.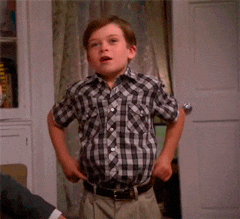 Going Green
Our traditional desi clothes tend to go really well with neutral pants so finding matching separates isn't always easy. But when you do find them, it's a joyous occasion! This beautiful raw silk two-piece from Easternery by Neha is a great outfit on its own but can be styled in a variety of ways too! With Eid coming up, we recommend pairing this look with some strappy heels and glam makeup. But you can just as easily pair the pants with a white kurta for a striking look that'll have everyone's attention!
Polka Dot Pop
We're so glad shalwars have made a comeback. They are an absolute godsend in the summers! But instead of pairing every kameez with that same black or white shalwar, why not add some print to your life? This subtle polka dot shalwar kameez from Ethnic will keep you cool in the scorching heat and add a spunky edge to your look as well! And we love that the colour is still a neutral off-white so you have the option of pairing it with different kurtas or shalwars!
Lounge Around Town
There's no debating it, lounge sets have reigned supreme in the last year! With all the WFH and generally staying at home that we've been doing, it hasn't made sense to wear anything else. And if you're still on the hunt for a quality lounge set, look no further than this khaki one from Pelago Boutique! With its statement shoulders, balloon sleeves and cuffed pants, it oozes all the latest trends. In this you'll be just as comfortable as you'll be chic – isn't that the dream!
Muy Elegante
If you think matching separates tend to be for a more casual setting, you couldn't be more wrong. Just take a look at this gorgeous set from Nadia Khan! This ivory two piece is the definition of elegance and the lace detail on the sleeve gives it a super feminine feel. Paired with some silver and peal accessories, this look is perfect for a summertime soiree! And if you want to take the look in a more casual direction, just pair the top with some jeans and brown sandals for the perfect brunch look. Either way, this is a summer must have!
Ride Or Dye
In the past year, TikTok trends have been everywhere, from the kitchen to our closets! Whether it was Dalgona coffee or the comeback of tie-dye, these trends have definitely made a headline. And while some didn't last as long, on trend that is here to stay is the tie-dye trend and we love it! In our opinion, tie-dye looks even better in desi clothes – case in point, this green set from Amina Naveed. This loose-fitting set gives us those breezy vibes we all love for the summer and the styling options are endless!
Fit For A Queen
There's nothing that boosts your confidence like a well-fitted, elegant two-piece and that's exactly what this purple number from Silk & Stitches will do! In this monochrome look, you're sure to feel like the queen you are and everyone else will see it too. Pair it with minimal gold jewellery and let the colour do all the talking! It'll definitely make a statement that will impress everyone around you in an instant. Whether you wear it to a work function or a dinner date, all eyes are sure to be on you!