With the start of the chilly winter season approaching, it's time to change up your wardrobe! Who doesn't love to indulge in some stylish jackets, warm fuzzy sweaters, and sweatsuits, especially if they are keeping in line with the latest trends. Lucky for you, Mashion has put together a list of all the Fall/Winter trends that are worth trying this year!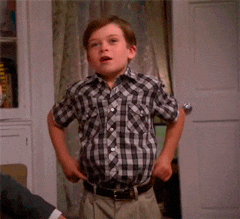 Fun Coloured Suits
These pops of color brighten everyone's day and elevate your wardrobe instantly, so they are a must have in one's closet. Luckily, Clothing by Dada has got you covered with not only its style but also comfort. Suits make for such a versatile outfit with the endless layering options they offer!
Wide Legged Trousers
If you've been scrolling through Instagram lately, then you may have noticed one particularly elegant trend popping up on repeat; a classic cut, wide-legged trousers will never go out of style. Wide legged trousers have been every girl's choice of pants this season – most often styled with blazers and overcoats. They also happen to come in a variety of colors and can transform a casual, laid back outfit to an expensive one instantly!
Sweatsuits
As the second lockdown approaches and the weather starts to get colder, the need for a good pair of sweatsuits is a necessity in every wardrobe. Lucky for you, manylocal boutiques in Pakistan have them available! 
A Shoulder Pad Tee
Comfortable yet chic, the padded shoulder tee trend is a necessary staple in anyone's wardrobe! They are back in trend and can be paired with so many different things. They are a twist on the generic plain tee while still being just as versatile!
Sweater Vests
If you haven't noticed already, the sweater vest trend is blowing up on Instagram and TikTok! There have been numerous videos on social media platforms on how to style these oversized sweater vests. They are a perfect staple for the fall and winter time since they are versatile and can be worn with absolutely anything!
Leather Pants
Leather pants are an easy to style piece that are an essential in one's closet! They can transform any outfit from a casual day time one to a night time outfit. Leather pants are a one time purchase that can instantly elevate your look!
Shackets
The new upcoming trend this decade is shackets! If you're wondering what it is, it's essentially a shirt-jacket hybrid that's currently all over Instagram feeds and available in all stores. They are the absolute perfect layering piece for the fall and winter weather!