Getting into a freshly made bed at the end of a long, exhausting day is one of those simple pleasures we all love. No other feeling comes close to it! Our bed is, after all, our sanctuary. That's why it's extremely important to have sheets that not only give you utmost comfort, but also match your personality to a tee. Lucky for us, The Linen Company has a plethora of bedsheets, bed covers and everything else you would need to make your bedroom come to life. We took a look at their amazing collection and shortlisted the perfect bed sets for every personality out there. Take a look!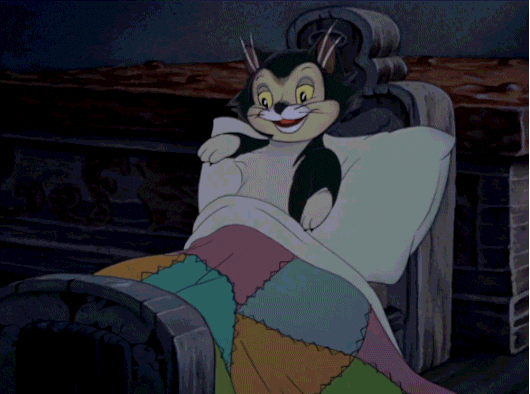 1. For Hot Sleepers
To get that perfect night's sleep, it's essential that the temperature of your bedroom is just right. Some of us like to be bundled up in our blankets, while some of us need lots of airy space. For those of us who tend to run hotter at night, The Linen Company's Signature Collection is a must-have! These sheets are being introduced in Pakistan for the very first time! It features the best cooling sheets made from Eucalyptus Tencel and BCI Cotton, ensuring complete comfort at night! Fun fact: Tencel is the wood cellulose of eucalyptus trees, which makes these sheets extremely soft, breathable and naturally cooling. Its ultra-breathable fibres enable cool air to reach the sleepers body, while whisking away any excess moisture. Even touching them will give you an instant chilling sensation and transform your entire sleeping experience!
2. For Newly-Weds
There are many things to shop for when you're getting married but one key item – that many people forget about – is bridal bed sets! Having the right bed set is very important for a newlywed couple as they embark on a new journey together. Our top pick for this festive occasion is this luxurious printed blue and rust bed set from The Linen Company's Wedding Bells collection. Not only is it high quality, it's vibrant and will add some more colour to the most important time of your life!
3. For The Little Ones
We love that The Linen Company not only has us covered but also has something for the children in our lives with their Little Bedroom collection! Their colourful bedsheets for kids will make them actually excited to go to bed – and isn't that something all parents want? Not only will they add a pop of colour and fun to your kid's bedroom, these adorable cross print ones will also ensure a good night's sleep!
4. For Minimalists
One of the best things about travelling is staying at a fancy hotel and enjoying their clean and minimal bedding and pillows. But just because we can't travel right now, doesn't mean we should forego that feeling. If you want the fuss-free and minimal feeling in your own bedroom, we recommend getting a bed set from The Linen Company's Hotel Collection, like this ivory striped set. With a Sateen duvet and high thread count sheets, this will instantly transform your bedroom!
5. For The Luxurious
If you want maximum comfort and luxury, this velvety soft bed set from the Luxe collection is perfect for you. The focus here is on high quality and comfort while providing a highly aesthetic and luxury bedding design. You can also mix and match prints according to your style. What makes this set even better is that it's made of 1000 thread count sheets and just a handful of companies around the world do this. This charcoal hue is our favourite for a sleek and modern look and a truly exclusive experience!
6. For The Glam Girl
Let's face it – we've all scoured Pinterest for endless hours to find the perfect bedroom with the perfect colour theme and the perfect bedding. Lucky for us, The Linen Company has us sorted for the bedroom of our dreams. For that ultimate glamorous bedroom, our choice is this floral beauty from their Linen Royale collection. It's pure cotton, promises lots of comfort, and the design is to die for! Did we mention they have a variety of prints and strong colour palettes to choose from? The best part is that this collection features digital prints in T-300 (thread count) making these bedsheets high quality and extremely soft.
7. For Everyday Use
Getting the perfect bed set that will last you a long time, give you a good night's sleep and look stylish, is a near impossible task. But not with The Linen Company's Everyday Essentials collection of printed bedsheets. They have a variety of styles and designs to cater to everyone's needs while guaranteeing durability and breathability. Our personal favourite is this intricate floral design. It's clean, fresh and makes us want to never leave our beds! And, lucky for us, this collection has a variety of floral, geometric and block prints designs to choose from and is quite affordable! So you get to have the luxury of changing prints based on your moods with great ease.