What exhausts you most about travelling? If it's packing, we understand your pain because it strikes home. As much as we anticipate travelling, the worst part is the tiring process of packing. You invest so much energy in keeping your clothes neat and tidy, only to find them wrinkled and creased once you reach your destination. But what if there was a way to carry your clothes without worrying about ironing them? It's not magic but the right fabrics can solve your problem. Certain fabrics are wrinkle-free so no matter how you pack them, they won't show any creases. Read on to find out about the fuss-free fabrics you need to carry when travelling.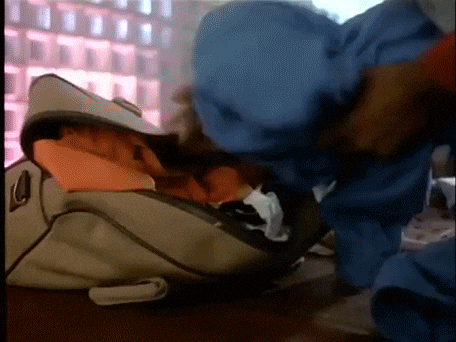 Cashmere
One of the most luxurious fabrics, cashmere is a favourite for many reasons. It's soft, cosy, lightweight and, most importantly, it withstands wrinkles. Even if it appears a little wrinkly when taken out from the suitcase, all you need to do is hang it or lay it flat for a while and watch the creases disappear.
Wool
If you're heading to a chilly place, don't forget to fit in some woollen clothes in your bag. Not only will it keep you warm and cosy in subzero temperatures, you won't have to worry about ironing your clothes even once. Wool is incredibly wrinkle-resistant, however, it may require some extra maintenance to stay in its original form.
Lyocell
Lyocell, commonly known by the brand name Tencel, is one of the softest and most breathable fabrics out there. It's mostly used in lightweight denim, button-downs and flowing dresses. Thanks to it being wrinkle free, machine washable and super breezy — it's makes for the perfect fabric on days when you're on the go.
Polyester
Polyester usually gets a bad rep for looking visibly cheap to the eye. But, to be honest — it's not that bad. In the past few years, this fabric has been paving its way through mainstream fashion. The most notable features of polyester are its affordability, stain-resistance, softness, comfort and wrinkle-resistance. Basically, it's a fabric you've been neglecting and it's time you make space for it in your wardrobe.
Spandex
Spandex is the most popular choice for athleisure as well as denim. When mixed with other fabrics, spandex tends to help in wrinkle-resistance — no wonder it's a favourite for workout gear.
Rayon
Tired of the creases that appear again and again on your cotton shirt? Fret not! We have the perfect replacement for you. Rayon is pretty similar to cotton yet it's wrinkle-free and affordable. If you're prepping for your summer vacations, carry some rayon outfits with you, trust us they'll help you beat the heat.