Ever gotten lost in a TikTok scroll? We definitely have – one minute we're picking up our phone to send a quick text, then suddenly two hours have passed, and we've been hypnotised watching a strangely satisfying video. If you manage to move past the dance routines, ASMR videos, and other addictive challenges, you'll soon realise TikTok is a beauty playground. So, to make use of our extensive scrolling habits, here are 6 of our most recent discoveries that have revolutionised our beauty routine – you'll be thanking us shortly!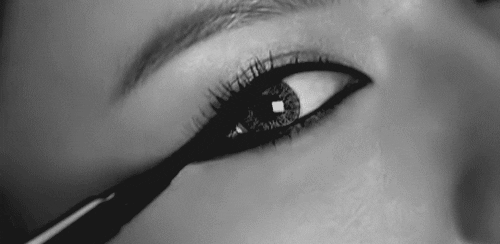 1. How To Make Your Makeup Long Lasting & Flawless
For most of us, our makeup routine has been set since forever – moisturise, prime, apply foundation with other cream products and finish by setting with powder. But @jaridamat has us second guessing this method. 
2. How To Clean Your Makeup Brushes
When it comes to cleaning makeup brushes, we're guilty of being inconsistent. But it's extremely important to make sure you don't let dirt and bacteria build up on your makeup brushes over time! @hudabeauty shows us how to make sure our brushes become squeaky clean, while giving us some major ASMR goals.
3. How To Achieve On Fleek Eyebrows
Lash glue is something one wouldn't think is multipurpose, but @nadiaarechiga shows us how it can totally change your brow game. 
4. How To Get Your Eyeliner To Look Sharp & Sleek
Either you're an eyeliner goddess, or you can't line your eyelids to save your life – there's no in between. Although we usually opt for a gel or liquid liner; @bondenavant shows us a trick for a more intense look.
5. How To Contour Your Nose Like A Pro
The queen of the YouTube makeup world has also started to share her expertise through short TikTok videos. @nikkietutorials shows us a fool-proof trick to contour your nose. 
6. How To Look Airbrushed IRL
No more wishing we all could look like the clear skin Instagram filters when we have this makeup technique! @saldaasan shows us how to finish off your makeup in a way that looks airbrushed and far from caked up.