"Photography is a way of feeling, of touching, of loving. What you have caught on film is captured forever… It remembers little things, long after you have forgotten everything."
Aaron Siskind, a renowned American photographer, captured the essence of photography perfectly. What was once considered a mere hobby has now become one of the most profitable professions out there. Photography may look all fun and games, but trust us when we say; it isn't a piece of cake. A lot goes into the striking photos that intrigue us. To delve into the depths of photography, we invited one of Pakistan's most sought-after fashion and wedding photographer, Noorulain Ali, at Mashion HQ. She answered all your queries and shared some valuable tips on photography. If you missed the session — we've got you covered! Read on to see what she had to say.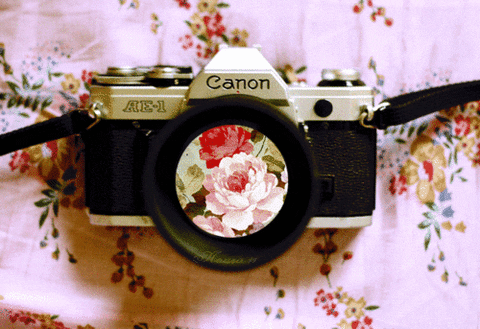 1. The Perfect Angle
The most important element in photography, and one that determines the quality of a photo, is the angle it's taken in. The angle can singlehandedly make or break an image. But what is the best angle to click an incredible shot? To find the perfect angle, one needs to find where the best light comes from. Noorulain swears by the significance of light in finding the best angle. She says, "You should know where the light source is. You need to be able to figure out how the light is hitting you and what works best for you. If not your full face, then at least half your face should be facing the light source."
2. Smartphone Camera vs. DSLR
There's no doubt that a DSLR camera is a photographer's most prized possession. But one can't ignore the advancement of smartphone cameras. Smartphone camera technology has made leaps and bounds in recent years and many tech experts believe they will start replacing DSLR's soon. They're comparatively cheaper and much more convenient. Our expert is one such fan of smartphone photography. "Smartphones these days are really good. Most of the photographs I upload on my Instagram are shot from a smartphone. It's all about the right light and composition," she says.
3. Best Editing Apps
Uploading photos without filters on Instagram is like eating pizza without extra cheese. It just makes life better! And the craze of perfectly curated Insta feeds has lead to the creation of a plethora of editing apps. But with so many options available, picking the best app is nothing short of a struggle. Noorulain shares her go-to editing apps — VSCO and Afterlight. However, she feels the editing should be kept to a minimum. "I think you should keep a balance and not edit a photo too much. The use of editing apps should be very minimal."
4. The Ideal Hours To Shoot Outdoor
As we've established, natural light plays a key role in how a photo will turn out. Whether your aim is to click flawless sun-kissed selfies or perfectly lit portraits, your timing needs to be accurate! According to our expert, "The time before sunset, which is also called the golden hour, is ideal for photography. That's when the light is at its best. It's not too harsh, there are no shadows and it gives great photos."
5. The Secret To Taking Photos In Dim Light
Shooting in places with low light can be extremely challenging. You have to adjust your camera settings several times to get a good shot. Along with tweaking the ISO and shutter speed, you need to change the aperture setting as well. Aperture is the hole in a lens through which light enters the camera. To take photos in dim light, Noorulain recommends shooting with lower aperture and says that lenses with the widest aperture really help. Because the wider the aperture is, the more light will enter your photograph.
6. The Case Of Shadows
Shadows are usually considered photo faux pas, but that doesn't always have to be the case. Because lighting is key in the realm of photography, shadows are often overlooked, even though they're equally important. The blend of light and dark and the contrast between different shades of light has a significant impact on composition. Shadows can help draw attention to little details in a photo. They also add a hint of drama, emotion, interest and mystery to a photo. Noorulain plays with shadows to make her pictures intriguing. "I personally don't like removing shadows from pictures because they create the picture. You need light and shadow both, and without it, you won't get a good photograph."