These days going on a vacation is less about exploring and more about getting the perfect picture for your Instagram feed. Because did it really happen if it wasn't on Instagram? Turkey is your go-to spot if you want stunning photos of exotic locations and a whole lot of culture. The country is rich in history and has some of the most beautiful landmarks in the world. Be it ancient monuments or chaotic bazaars, the country that bridges Asia and Europe has a lot to offer – for everyone and every feed! Read ahead to explore six of Turkey's most Instagrammable spots.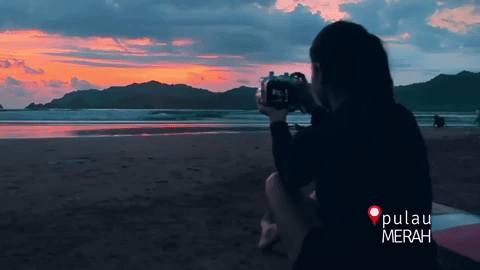 1. Blue Mosque – Istanbul
You may already know about this but our list would be incomplete without its beauty. The beautiful Sultan Ahmed Mosque, famously known as Blue Mosque, is one of the most breath-taking sights in Turkey. It's quintessentially Turkey and a must-visit for all you Instgrammers!
2. Dolmabache Palace – Istanbul
Located in the Beşiktaş district of Istanbul, Dolmabache Palace was built in the 19thcentury and is striking, both inside and out. The whimsical, white gates facing the clear, blue waters are the perfect backdrop for a beautiful Instagram picture.
3. Hadrian's Gate – Antalya
The Hadrian's Gate is the most gorgeous entrance gate into the Kaleiçi district in Antalya. Built by Emperor Hadrian himself, this spot is not just exciting to explore but the three-arched gateway is decorated with sculptural designs and is a sight to capture.
4. Pamukkale – Denizli Province
Pamukkale, which means cotton castle in Turkish, is Turkey's prettiest natural wonders and undeniably the most exotic view you'll ever see. The white terraces of water that cascade over low cliffs create a snow-like landscape, which is nothing short of what heaven must be like.
5. Cappadocia
Cappadocia is a place you just cannot miss when in Turkey. This place is one of the coolest tourist attractions in the world. The unique landscape is on every tourist's list. Capturing a picture of the cluster of hot air balloons in the sky is a must – but even that won't do justice to the breath-taking view you'll experience.
6. Maiden Castle – Mersin
Maiden Castle is full of rich history, has an unusual view and a serene environment. The castle, situated off the shore of the Mediterranean Sea, has all one needs for a beautiful picture. If you love exotic scenery and a crystal clear sea, Maiden Castle is the place for you.