Mother's Day is just around the corner! But with the lockdown in full effect and social distancing the new norm, getting presents for mom has been quite the challenge. So we put on our thinking caps to find some unique and fun gifts that all mothers would love, with zero risk. Here are six no-contact gifts to get your mom this Mother's Day!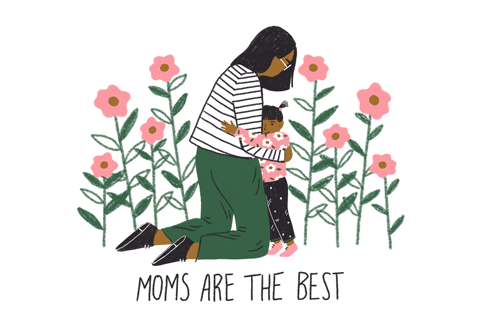 A Netflix Subscription
With so much time on our hands these days, what better way to kill boredom than by watching TV shows? Let your mom indulge in some binge-watching of her own with a Netflix subscription that's sure to take up all her time. Take things an extra mile by writing out a list of your recommendations for her so she doesn't get sucked into the wormhole of choosing a show!
A Donation In Her Name
Right now, nothing is more important than making sure we all come together and beat this pandemic. That's something your mom will definitely agree with. Make a donation to the Corona Ration Project – or any COVID relief fund of your choice – in your mother's name. She'll appreciate the gesture and will be proud in how she's raised you!
An Online Makeup Class
If your mom is a beauty enthusiast, an online class that'll teach her to master all makeup skills should be your go-to gift. One of our favourite makeup artists, Bina Khan, has partnered with Ticketwala to bring 8 hours of live makeup training. Your mom will definitely love this gift – make sure you volunteer as her guinea pig to get a free makeover along with it!
A Membership To Audible
This lockdown is a great time for book lovers to catch up on all their reading. But for those moms who'd prefer to listen to their favourite books, an Audible membership is an ideal gift! Audible contains thousands of audiobooks and podcasts that are sure to keep your mom entertained for hours, whether she likes crime thrillers or romantic comedies.
An Online Fitness Class
If your mom is missing her regularly scheduled workout classes with her friends, sign her up for a virtual one! She'll love getting back into the rhythm and getting that adrenaline pumping. Studio X is one of the many gyms offering fitness classes online via Zoom – your mom will thank you for it!
A Culinary Course With Top Chefs
For the foodie mom, a chance to take a course with some of the best chefs is a huge opportunity! Rouxbe is an online culinary school that teaches students all about the culinary arts. You can choose between various courses such as those on desserts or seafood, and you can even decide the level of technicality you want to learn. Your mom will love this course, and the delicious food you'll be getting doesn't hurt either!