It's no surprise that most of us have a love-hate relationship with our siblings. They annoy us to no end! But truth be told, we wouldn't have it any other way either. And while actually admitting that you like each other is a huge task, it should be said now and then. Especially on Siblings Day! So here are six gifts you can give your siblings today as you set the rivalry aside – just for the day.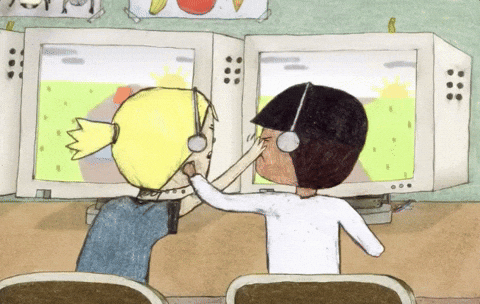 A Yummy Candle
There's always one candle-hoarder in the family and if your sibling happens to be that person, this gift is a no-brainer! This heavenly scent from Scents On Fire will make for the perfect addition to their collection. With floral notes and a hint of Himalayan salt, the Hunza Valley candle will instantly transport them to lush green valleys! Plus, it has a wooden wick which will amplify the coziness even more. They're bound to love this!
A Striking Apple Watch Strap
If your sibling always has to have the latest gadgets, we have the perfect gift for them! This beautiful pink Apple Watch strap from Media Center is a cool and chic way for them to display their arm candy. And just because it's pink, doesn't mean you can't give this to your brother! It'll look super trendy and elevate their style to the max!
A Dainty Initial Necklace
One can never go wrong with jewellery. To show your sibling an extra dose of love, gift them this dainty necklace from inpetitamour with their initials. The pearl and gold combo is a classic and it will quickly become an everyday staple in their look. It's the perfect gift!
Quirky Khussas
Every other day of the year, you can make fun of your sibling's sense of style. But today is the day to celebrate it! Get your sibling these floral printed khussas from Propia for a fun take on the classic style. The great thing is just how versatile they are; they can easily be paired with any kind of outfit and still shine. Just like your sibling!
Glammed Up Coasters
Coasters are no longer just a functional household item – they're a great decor piece as well! These gorgeous black and gold ones from the Artery will instantly add some glamour and oomph to your siblings room. They can set them on their vanity with a candle or even use them to keep their everyday jewellery in one place. They're unique, one of a kind and perfect for your sibling!
A Luxurious Cardholder
It's a little surreal to see someone you grew up with, and have seen at their literal worst, become a professional, functioning adult. But alas, we all grow up! To make sure your sibling looks their professional best at all times, get them this leather cardholder from Folia Creatives. It'll keep all their cards in one place, doesn't take up too much space and feels super luxurious. We guarantee your sibling will use this all the time!