It's no secret that the key to achieving smooth, poreless skin, a Kardashian-like contour and the perfect summer glow all year round is, in fact, a solid brush-kit. Don't forget to grab a pen and paper, just to make sure you're ticking these six staple brushes off the checklist.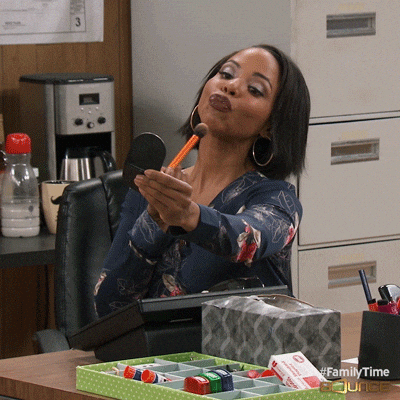 The Blush Brush
The blush brush allows you to apply a concentrated product, while still allowing you to blend and build colour. To use, simply apply the brush in a circular motion to the apples of your cheeks.
The Concealer Brush
The concealer brush is your best friend. This little brush will tackle your biggest skin problems in one step (blemishes, scars, brown spots, broken capillaries and under eye circles are all on the table). You want to look for an antibacterial concealer brush though because it will be coming in contact with pimples.
The Contouring Brush
Take a lesson from the queen of contour: Kim Kardashian. A contouring brush is your secret weapon if you want to achieve a chiselled, sculpted look. Contouring brushes are typically angled and have soft, dense bristles that allow you to apply a concentrated amount of bronzer without any fallout.
The Foundation Brush
Foundation brushes can make or break your look. The wrong foundation brush will give you a streaky finish while the right one can give you even coverage and a smooth, poreless finish. Tip: Look for one with a domed head and densely packed bristles!
The Powder Brush
A make-up bag staple and probably the first brush you ever owned, the powder brush's multi-purpose qualities is what makes this brush a universal favourite. It helps you set your face with powder after you've applied foundation and sweeps away any access make-up to keep you from looking cakey. Depending on the size of the brush you may also be able to use this brush to apply blush or bronzer (we've all been there).
The Highlighter Brush
The secret behind the perfect highlight is, of course, the highlighter brush. Your first step is to find a soft brush that's substantial enough to pick up the powder in the first place. Second, keep a light touch on your brush so that your makeup doesn't look too overdone.