We've already guided you on what you can and cannot wear to work. If you're still a little unsure about you about how to style your work wardrobe, we don't blame you. It's hard to nail your signature style, to begin with, let alone also learning how to tone it down for a work environment. We found ourselves a tad clueless too, but luckily we stumbled across these stunning looks by Alyzeh Gabol. As someone that's accustomed to walking down runways in luxury couture, she knows better than anyone how to imbue more classic outfits with a touch of that glamour. Scroll through these work appropriate looks by Alyzeh and get ready to up your office fashion game!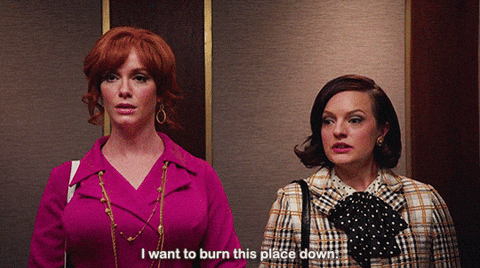 1. The Meeting Look
Looking presentable doesn't stop at the job interview – it's just as imperative for every day, and especially for meetings. Experimenting with new looks should be reserved for other occasions. To play it safe, take cues from Alyzeh and opt for a classic monotone look. The supermodel goes all white with this smart outfit. To add a dash of colour, she paired it with bright heels.
2. The Outdoor Meeting Look
Outdoor meetings in the middle of summer are nothing short of punishment. Looking professional while wiping beads of sweat off your face can drive you crazy. The last thing you'd want to do in a scenario like that is throw on a blazer. Instead, steal Alyzeh's look and pick a silk kurta. Rock it with black bottoms and sleek heels for a finished look.
3. The Mid-Week Look
If you're anything like us, then you're likely to get lazy with outfit planning midway through the week. That's when your fuss-free shirts enter the scene. For the days when you stand blank-faced, staring at your closet, take a page from Alyzeh's book. Pick a simple but structured shirt, pair it with white pants, bright flats, and voila! You're good to go.
4. TGIF Look
White kurtas are an ideal pick for casual Fridays. While you opt for an eastern look, don't forget the importance of accessories and minimalism. A classic white kurta paired with a bright dupatta and traditional khussas — that's a combo that will never go out of style. And if it's a sunny day, don't forget to wear a pair of cool shades that'll double as a seamless accessory.
5. The Casual Day Look
As much as we hate working on Saturdays, the only thing that keeps us going is getting to slump into work in a pair of our favourite denim jeans. Make the most of the day by taking it easy in a tank top, and pairing it with a pair of jeans. Layer the look with a playful jacket like Alyzeh's — you're all set to go.
6. The Office Party Look
Dressing up for an office party can leave you puzzled. Do you want to go all out – the way you do when you go out with friends, or maintain your cool, distant work exterior? Alyzeh knows how to toe the line like a pro. Her blush pink top works well with her white bell bottoms. The blazer is what makes the outfit though, giving it a formal aura without overpowering the playfulness of the other pieces.