Menstruation is a phenomenon that is experienced by women all over the world. And yet it's an issue that is still globally stigmatised. It's spoken about in hushed tones and is often a source of embarrassment. And in a country like ours, the stigma is tenfold. Sanitary products aren't readily available in most rural areas and the conversation regarding the issue isn't always tolerated. But it's not all bleak! There are many people continuously working to break the taboo with menstruation and start a positive conversation. In honour of National Period Day, here are five women who're making a positive impact!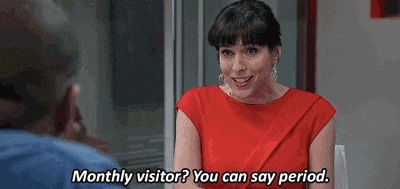 Hajra is from a village in Chitral where talking about your period isn't done. Most women don't even know what a sanitary pad is. However, after being selected for the Menstrual Hygiene Management (MHM) training programme by UNICEF, she's determined to break the taboo. She learnt how to stitch menstrual pads and began selling them to the women in her community at a cheaper rate than the market price. Previously, women would use old pieces of cloth and, being ashamed to dry them outside, would end up using them damp or wet. This could lead to a manifestation of bacteria and infection. But Hajra changed all that. Along with selling pads, she is spreading awareness on menstrual hygiene. She is creating a safe space for the woman in her village; a place free of judgement. Hajra herself says, 'What's the shame in it? It is a natural process and hygiene is more important than shame!'
Sisters Sana and Sumaira Lokhandwala co-founded HER Pakistan, an organization that helps women from unprivileged backgrounds improve their menstrual hygiene. They've conducted awareness drives in rural areas such as Rehri Goth, Machar Colony and Interior Sindh and Balochistan. During these drives, they bust myths about periods and provide women with a month's supply of sanitary products. Their mission is to transform women into healthy, empowered and resilient individuals who can face the world with confidence. Co-founder Sumaira says, 'We hope this will uplift women so they can at least stand up for their very basic rights and menstrual management is one of them.' Her Pakistan was also awarded the Young Humanitarian award by Oxfam Pakistan for their efforts in trying to improve menstrual health in Pakistan.
Her Ground is a subscription portal, started by Sadaf Naz in 2017, that aims to make menstrual kits accessible to women across the country. Despite coming from an educated background, Sadaf Naz didn't know what menstruation was before she got her first period. Due to the taboo attached in buying pads, she used pieces of cloth until she went to college. Her Ground is an initiative that tackles this problem by delivering menstruation products every month to one's doorstep. Sadaf hopes to make the process of buying pads as convenient as possible. The site also features articles that help raise awareness on issues of menstrual health, hygiene and nutrition. Hair removal creams, period underwear, condoms and other products that women experience difficulty in buying over the counter, are also sold through the portal.
Tanzila Khan, a differently-abled individual, found it difficult to go into shops and buy sanitary pads. This led her to set up the mobile application Girly Things in April 2018, that people with disabilities can use across Pakistan and get menstrual products delivered to their door. Tanzila herself was running errands when she got her period and, being in a wheelchair, didn't have easy access to any of the stores around her. For situations like these, she came up with the 'Urgent Kit' option in the app, which includes a disposable underwear, three pads and a blood stain remover that's delivered as soon as possible. The app is free and the products are sold at market price with a Rs. 200 delivery fee. "There's a stigma around menstruation across the globe, and at the end of the day it is a women's issue and many women's issues are ignored," Tanzila says. "It's not a South Asian problem, it's a global problem." The app currently has 1300 users, with more joining it every day.
Saba Khalid founded Aurat Raaj, a social enterprise to educate women on health, hygiene and safety. Using Artificial Intelligence, they created an animated character called Raaji, who speaks about taboo topics such as menstruation and sexual health. They've creates short, animated videos that's dubbed in different regional languages, put on a USB and screened across different schools in Pakistan. Raaji is also available as a chatbot that can answer any questions girls may have. Aurat Raaj has partnered with the likes of UNESCO and Transforming Education Through Arts to spread awareness about menstruation and reproductive health across unprivileged areas in Sindh. Raaji is an initiative that allows one to be educated through visual means; something that can be more effective when raising awareness amongst young individuals.